​​​​​​​I welcome you to Manhattan LASIK Center ® (MLC) for this wonderful and important occasion.
To improve one's eyesight with the goal of independence from spectacles and contacts is one of life's significant moments. We at MLC are prepared to make that process as comfortable, educational, and pleasant as we can. To that end, we will tap into our immense experience, cutting-edge technology, and wonderful and supportive staff to maximize your experience, as well as your visual results.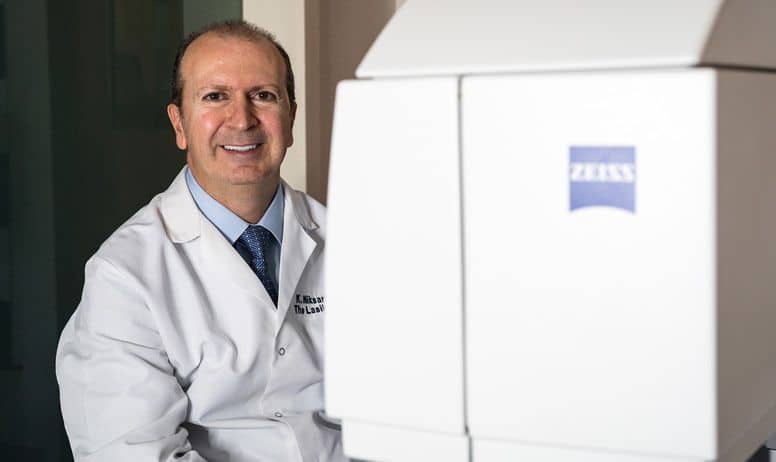 Dr. Kevin Niksarli
In recognition of his impressive credentials, extraordinary surgical skills, and excellent patient care, Dr. Niksarli has been listed as one of "America's Top Ophthalmologists."
He has also been awarded the prestigious VISX Star Award, granted to fewer than 5 percent of LASIK providers in the United States.
Years ago, we had to make an important decision regarding the office locations in which we perform our laser procedures. What sets us apart from other multi-office practices is that our two experienced surgeons do not travel or commute; rather they are primarily focused on their important task at our Park 55th location. Our satellites exist to provide added convenience for our patients during their pre- and post-op visits. This also allows us to acquire, operate, and maintain the most up-to-date diagnostic and surgical technologies in one central hub. In the end, our patients benefit from the latest innovations, equipment, and lasers, along with focused and well-rested surgeons and staff, to maximize the end result, your vision into your future.
From our first day, our mission has been to combine the latest techniques and technologies with expertise and experience to generate great results and freedom from glasses. It is no accident that MLC has become the foremost, largest provider of LASIK and Laser Vision Correction procedures and the pioneer in VisuMax Femto-LASIK and ReLEx SMILE in the NY tri-state area since its inception in 1998*.
Our state-of-the-art laser rooms, most up-to-date diagnostic equipment, and highly-trained and experienced staff have provided me and my associate Dr. Buchsbaum, an ideal environment in which to successfully free thousands of people every year from their dependence on glasses and contacts. Over the past 18 years, we have treated tens of thousands of New Yorkers as well as visitors from around the nation and the world with our revolutionary technologies.
Recently, we introduced interactive slide presentations with our consultants to better inform you about our technology and procedures, as well as to encourage your participation. We welcome your input and questions during your visit at Manhattan LASIK Center®, and look forward to making this 'vision improvement' process a rewarding, enjoyable, and memorable journey for you.
Kevork K. Niksarli, MD
Manhattan LASIK Center​​​​​​​®
Founder and Medical Director