Posted by: Manhattan LASIK Center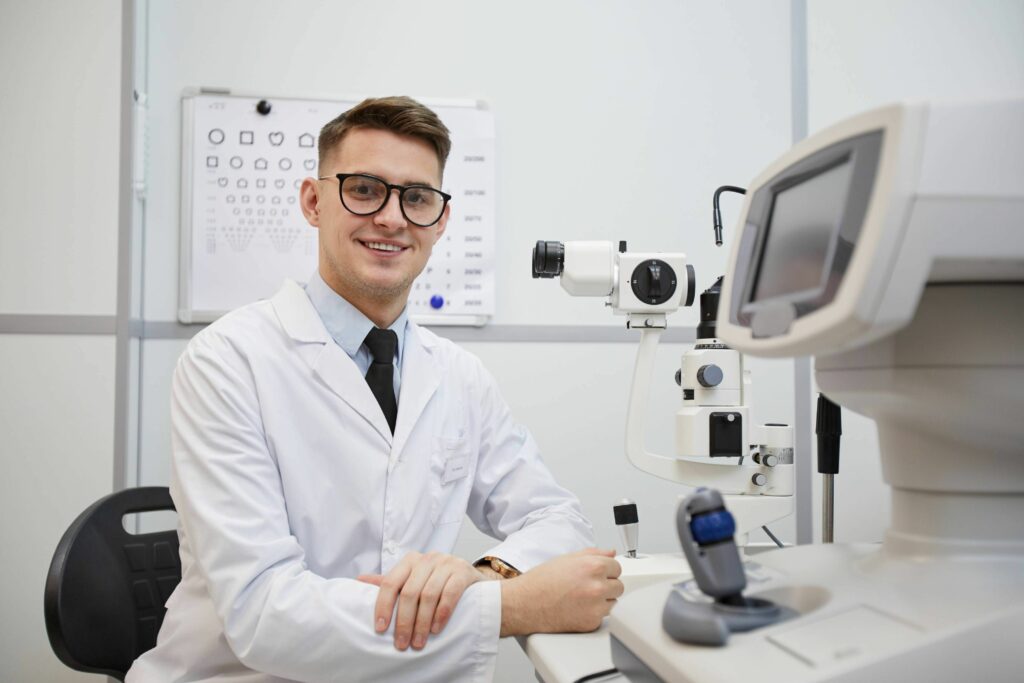 Getting LASIK is a big deal. The procedure involves permanently reshaping your corneas so that light is refracted properly by your eyes. This means that it's absolutely crucial that the procedure is carried out with the greatest precision and accuracy possible. The best way to ensure that you are in safe hands is by doing your research so that you can feel confident that your procedure is being performed by a highly trained, experienced, and reputable LASIK doctor.
Here's what you need to know about how to find the best LASIK doctors for your laser vision correction procedure.
Check That Your Chosen LASIK Surgeon is Licensed
Any legitimate LASIK surgeon will be licensed by the state in which they are operating. The state will validate a surgeon's credentials before granting them a license. You can also check a surgeon's credentials for yourself by contacting the National Practitioner Data Bank.
Are They Board Certified?
While all LASIK surgeons need to have a basic license to practice medicine, many go on to obtain board certifications. This means that an entity recognized by the American Board of Medical Specialities has certified the surgeon to practice their specialty. This is important, because most boards require surgeons to achieve extremely high levels of practice, complete specific training and even commit to the ongoing education of the latest techniques in order to achieve their certification. If your LASIK surgeon is board certified it means that they have gone above and beyond the basic training requirements needed to legally perform laser vision correction.
Ask for a Referral or Recommendation
You can ask your regular eye doctor who is the best surgeon to use for your LASIK procedure, and they should be happy to refer you to the most experienced and reputable LASIK surgeon in your area. If you have friends or family who has had LASIK previously, you can also ask them who they used and if they would recommend them based on their experience. They may also be able to tell you who to avoid and why.
Look at Reviews Online
Nearly every LASIK surgeon has a presence online. Your first thought may be to look at the reviews on their website, but it's important to remember that they have control over what they share and what they don't. We strongly recommend that you look at impartial reviews on independent sites and places like Google instead as they will give you an unbiased view of the service that a particular surgeon provides.
Schedule a Consultation
Before you can be approved for a LASIK procedure, your surgeon at Manhattan LASIK Center will want to conduct an evaluation to ensure that you are suitable for the surgery. In addition to having your candidacy assessed at this appointment, you can use this time to conduct your own evaluation of the surgeon and practice. Before you go, make a note of any questions that you might want to ask about your surgeon, their experience, and the service that they offer. For example:
How many LASIK procedures do you perform each year?
How successful are your LASIK procedures and how does this compare to the national averages?
What happens if I experience a complication after my surgery?
How much do you charge and what payment methods do you accept?
You can use this information to ascertain whether the surgeon may be right for you. You'll also be able to talk to them to see how they talk to their clients, how easily they answer your questions, and whether you feel you have a rapport with them that gives you confidence in them to perform your LASIK surgery.
For more advice on choosing the best LASIK surgeon, or to schedule a FREE consultation to talk to us about LASIK, please don't hesitate to get in touch with our experienced team at (212) 759-9617 today!
---