Posted by: Manhattan LASIK Center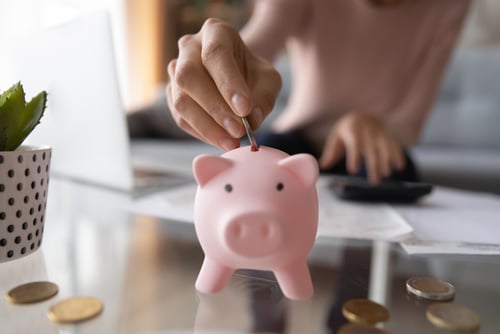 Is the price of LASIK something you worry will cost too much? Do you wish you could break up the price of vision correction so that you can get rid of your irritating contact lenses? We hear you.
At Manhattan LASIK Center, we understand that not everyone can shell out the whole cost of LASIK at once. To make our services accessible to anyone, we offer numerous LASIK financing options at our location in Roslyn, New York.
LASIK financing is not out of reach
At Manhattan LASIK Center, we accept HSA and FSA! So, if you have a Health Savings Account (HSA) or a Flexible Spending Account (FSA), you can use these accounts to help you pay for your vision treatment. For patients who wish to pay for the procedure over time with affordable, easy monthly payments, we offer up to 24-months interest-free financing through CareCredit and Alphaeon financing.
Since LASIK is considered an elective procedure, most insurance companies do not cover the cost of laser vision correction. At Manhattan LASIK Center we are continually trying to make the cost of quality laser surgery more affordable. Depending on your health/vision plan, you may be entitled for a significant discount on all of the procedures Manhattan LASIK Center offers.
We also partner with many local corporations and offer corporate discounts to their employees. Check with your company to find out if they offer any lasik price reductions for Long Island workers and residents.
Why choose Manhattan LASIK Center in Long Island?
EXPERIENCE – The Most Experienced LASIK And SMILE Center in the Nation with 20+ years of experience, 100,000+ successful LASIK procedures and 11,000+ SMILE procedures.
100% DEDICATED TO LASER VISION CORRECTION – Our Cornell, Columbia, and Harvard-trained surgeons are Dedicated 100% To Laser Vision Correction.
PIONEER – Manhattan LASIK Center is the first LASIK Center in the Northeast to offer the most advanced NO-FLAP SMILE and Ultra-Thin Flap LASIK in four different locations in the NY tri-state area.
FREE CONSULTATIONS – We offer free consultations Monday through Friday, 10:00 AM – 6:00 PM and Saturday, 10:00 AM – 12:00 PM.
GLOBAL – Patients from all over the U.S. and the world come to be treated at Manhattan LASIK Center.
FINANCING – We accept Flexible Spending Accounts (FSA), Health Savings Accounts (HSA), and offer insurance discounts. By offering up to 24-Month No-Interest Financing, our goal is to make the latest laser vision correction technology affordable for every patient to enjoy life with a clear vision.
Let us relieve any stress or pressure by signing you up for our inclusive pricing so that you never have to worry about money when you check out! When you choose to undergo LASIK, SMILE, or any other laser vision correction procedure, the costs incurred actually cover a multitude of elements including:
Your consultation and assessment for the procedure
Pre-surgical care
The surgery itself, including any medications you require such as numbing eye drops
Post-surgical examinations and care 
Manhattan LASIK Center has many financing options for patients in Long Island. We will work with you to help you figure out a suitable payment plan that works for your situation. To learn more, and to schedule your free consultation, you can reach us at 516-461-2300.
---