Posted by: Manhattan LASIK Center
Are you tired of needing glasses or contact lenses to see the world around you in Manhattan? With a simple vision correction procedure called SMILE, you can achieve visual freedom!
Whether you're a tourist or a local, you will see and fully experience all Manhattan offers with new eyes after choosing SMILE laser vision correction. SMILE gives you the clear, sharp sight you've always dreamed of having without the hassle of glasses or contact lenses.
Most patients end up with 20/20 vision or better, making it a fantastic way to improve your life and your ability to see!
There's never been more to see and do or a better time to make every moment count. Doing it all will feel brand new thanks to your crisp, clear vision that lets you experience the tiniest details you've never noticed before.
SMILE will help you enjoy the city at all hours of the day, night, and overnight. Keep reading to find out about 10 places in Manhattan to visit after SMILE for a true visual freedom experience!
1. The Metropolitan Museum of Art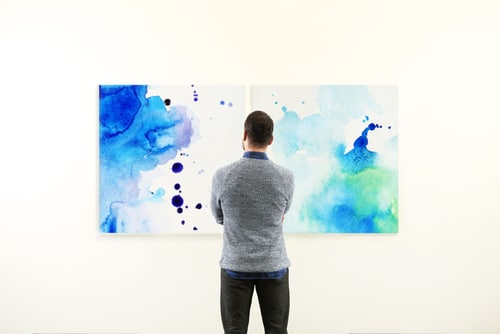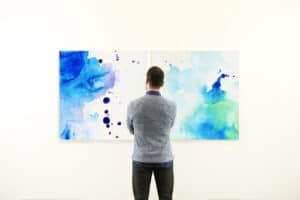 It's like the universe is on your side because the Metropolitan Museum of Art invites you to "Take A New Look At Old Masters" through Spring 2023. Under a new system of skylights, the museum's collection of European paintings can now be seen and experienced in a new light.
Once you've had SMILE, you'll see every tiny nuance heightened and better than ever. That means you'll see every brushstroke, every highlight, every portrait, and landscape with new attention to detail and maybe even a new appreciation of art.
Colors will look brighter and more vibrant, and images will pop as if they were made in high-definition. This is what experiencing art at the Met is like after SMILE.
2. Central Park
There's a reason why Central Park is one of the most well-loved parks in the country. See for yourself the immense beauty this classic park offers after changing your life with SMILE.
See why Belvedere Castle earns its name (meaning "beautiful view" in Italian). Make a wish as you toss coins into Bethesda Fountain and admire the Angel of the Waters, the 8-foot bronze sculpture at its center.
Wander Strawberry Fields, the 2.5-acre memorial to John Lennon. Watch the penguins and the sea lions at the zoo. Rent a rowboat for a romantic hour or two on Central Park Lake, or take it easy and hire a gondola.
After SMILE, you can do it all knowing that you don't have to worry about the hassles of glasses or contact lenses. You won't have to think about if you remembered to pack your prescription sunglasses because your eyes are all you need to see. Isn't that liberating?
3. Broadway
Pick up discounted tickets at the TKTS booth in Times Square, or order online and get the seats you want. Experience old favorites like Wicked, Lion King, and Hamilton all over again now that SMILE gives you uninterrupted vision. Who knew that vision correction would mean changing your life for the better in so many incredible ways?
4. The High Line
Learn from a High Line Docent during the park's free tours, each lasting 90 minutes. Take it all in as you tour Manhattan's one-of-a-kind park in the sky.
Thanks to SMILE, you'll be able to see everything around you with stunning clarity for miles.
5. The Empire State Building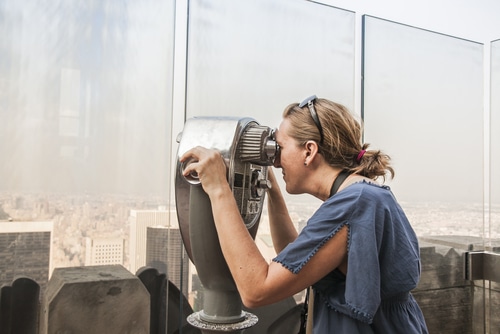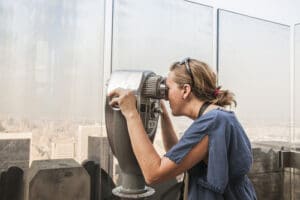 Now that SMILE frees you from the morning ritual of putting in your contacts, it'll be a breeze to wake up before dawn to catch the sunrise on the open-air, 86th-floor observation deck.
If you're going to enjoy these priceless events, having great vision is a must. You've never seen New York and Manhattan like this!
Checking out Sunrise with Starbucks lets you watch "the city that never sleeps" come to life. It's $125 per person, limited to 100 guests at each event, with complimentary Starbucks coffee. Wake up and see the city!
6. One World Trade Center
Elevate your senses at the One World Observatory, where you'll get 360-degree views of the city from 100 stories up. Thanks to SMILE, you can see better than ever as you gaze out over the highest point in the city.
7. Edge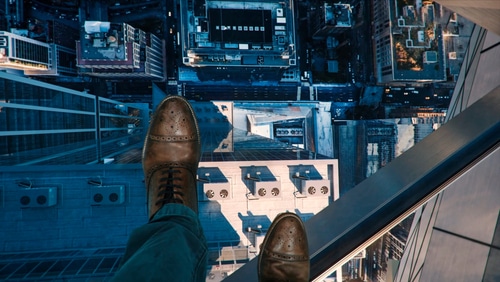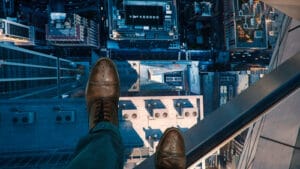 Push the edge of your comfort zone and see NYC from the highest outdoor sky deck in the Western Hemisphere. Stand on the glass floor and look straight down 100 stories.
With SMILE, you've got the edge on a spectacular 360-degree view. Achieving visual freedom means you don't have to think about whether your glasses could fly off as you look down.
Instead, take a deep breath and drink it all in. You've achieved the best vision of your life, and the best part: SMILE is permanent, so you have decades of awe-inspiring sight to look forward to.
8. Hudson Yards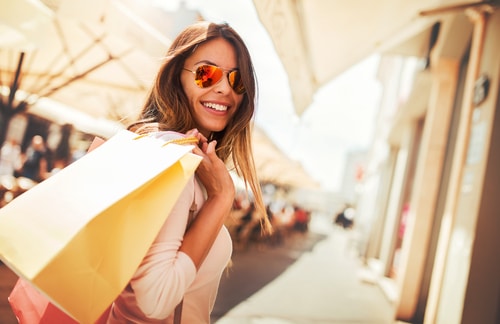 Luxury shopping reaches new heights when you indulge at Hudson Yards. For many people, getting SMILE is just the start of a new, exciting way of experiencing the world.
Why not improve your life by starting with a new wardrobe? With SMILE, you'll see the fine details, stitching, and patterns that you may have never noticed before. Seeing the world with new eyes can change your life in many ways, so why let your vision and wardrobe be the only things?
9. Summit One Vanderbilt
The observation deck experience has never been so in tune with the multi-sensory experience, and it's different from any other in the city. Air's endless reflective mirror and glass surfaces are mind-blowing, even more so after having SMILE.
With no more visual restrictions to hold you back, you can experience weather, light, and people differently. At Levitation, stand in a glass skybox with Manhattan at your feet.
Ascent takes you to One Vanderbilt's highest elevation in a glass elevator. And at Apres, eat, drink, and toast the fabulous sights, including your own.
10. Madison Square Garden
See all the action like you never have, at least before you had SMILE. Watch the basketball players or scan the crowd at a New York Knicks game since you never know what celebrities will turn up courtside.
When the New York Rangers are on the ice, the temperature may be chilly. Still, the atmosphere isn't.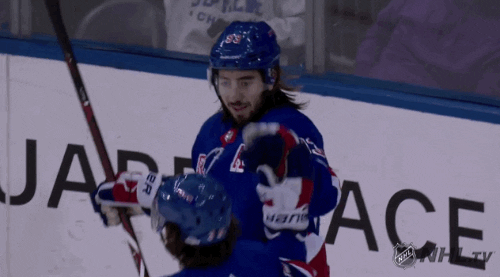 Check out a game and be astonished at how good your vision is! Never lament that you can't see the puck, no matter where your seats may be.
When you have SMILE, it's hard not to feel like you've got the best seats in the house, no matter where you are. See the lines on the ice in perfect color instead of feeling like you're giving yourself a headache trying to squint if your contacts are too dry.
These are all problems of the past. Your vision will propel you forward instead of holding you back after you have SMILE.
Are you ready to see Manhattan like never before? Get started by scheduling your SMILE consultation at Manhattan LASIK Center in Manhattan, NY!
---