Posted by: Manhattan LASIK Center
Do you wake up every morning fumbling for your glasses or stumbling before putting in your contact lenses? Have you wondered if there was something better than dealing with the frustrations of wearing visual aids?
The answer for those that qualify is a vision correction procedure like SMILE. SMILE is a state-of-the-art vision laser vision procedure that's minimally invasive that can provide you with your dreams of visual freedom.
If you're nearsighted or have astigmatism, you may be a good candidate for this incredible, life-changing procedure! Most people with these refractive errors qualify for SMILE, and most end up with 20/20 vision or better after correcting their vision.
If you live in Westchester, did you know you can get SMILE at Manhattan LASIK Center? Getting SMILE means looking forward to seeing the things around you in your neighborhood in a new way!
Keep reading to find out about 5 ways that Westchester will look brand new after getting SMILE and improving your vision for the better!
1.   See the Stars at the Hudson River Museum and Planetarium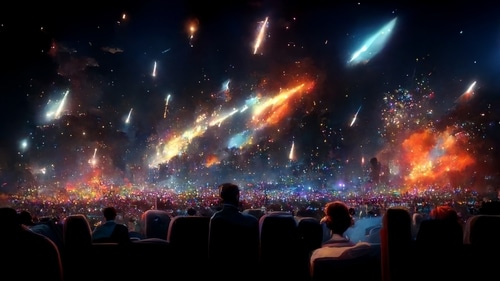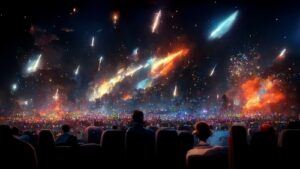 If you haven't visited the planetarium at the Hudson River Museum, there's never been a better time than after SMILE. Your vision will be clearer, sharper, and more precise than when you once relied on visual aids.
The Hudson River Museum has seemingly endless exhibits on art, science, and history, but the planetarium is an experience all of its own. You'll see the night sky in the most beautiful detail like never before.
Thanks to SMILE, you'll have the best vision, no matter where you are or what you're doing. SMILE results are comparable, if not better, than LASIK, with most patients ending up with 20/20 vision or better after SMILE.
Many patients with thin corneas don't make good LASIK candidates because LASIK requires a corneal flap. SMILE instead creates a lenticule pulled through a minuscule incision, meaning there's no flap necessary.
If you've been told that you don't qualify for vision correction procedures like LASIK because your corneas are too thin, you may find that SMILE is a better fit!
2.   Hike the Aqueduct Trail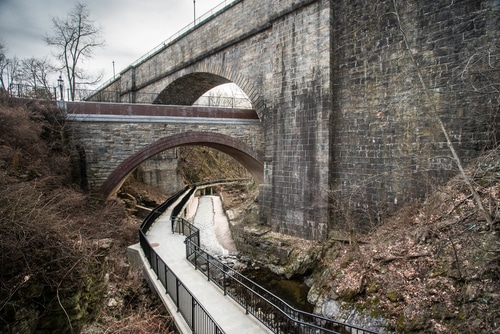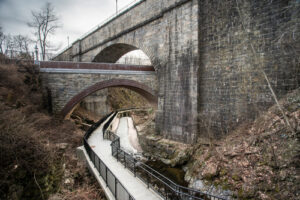 If you like hiking, you'll love it even more when you don't have to wear glasses or contacts. Any outdoor activity can be more challenging when you have to contend with eyewear that gets in your way.
But after SMILE, you'll be able to see without glasses or contacts, and you'll be able to see everything much more clearly. There are many great places to hike in Westchester, but the historic trail along the Old Croton Aqueduct is a must-see.
You can see nature while taking in the incredible feat of engineering that provided plumbing to much of New York in the late 19th and early 20th century. With your newly improved vision, you'll see the tiniest details in crystal-clear clarity, showcasing the many technological advances while appreciating your new view of the world.
3.   Take in the Hudson Valley Center for Contemporary Art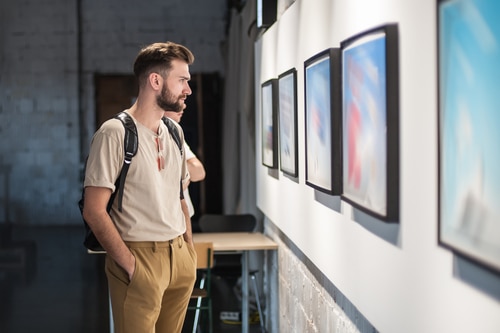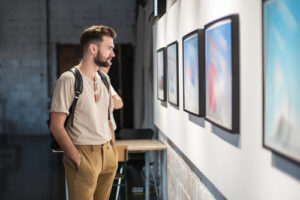 If you want to see some incredible artwork, the Hudson Valley Center for Contemporary Art is the place to go. Anyone who loves art will be able to appreciate how much SMILE enhances their art-viewing experience.
When you get SMILE, you'll see even better than you could when wearing glasses or contacts. SMILE corrects your vision far beyond your original prescription ever could.
You may think you saw well with glasses and contact lenses, but you only saw a fundamental view of the things around you. You'll see color contrast more clearly, have better depth perception, and be able to see all the fine details.
SMILE will improve every art viewing experience by allowing you to see everything in high definition!
4.   Take Part in the Port Chester Food Crawl
Port Chester is home to so many different restaurants and eateries that it can be hard to choose just one place. That's why many visitors do a food crawl and go to as many places as possible to sample a little bit of everything!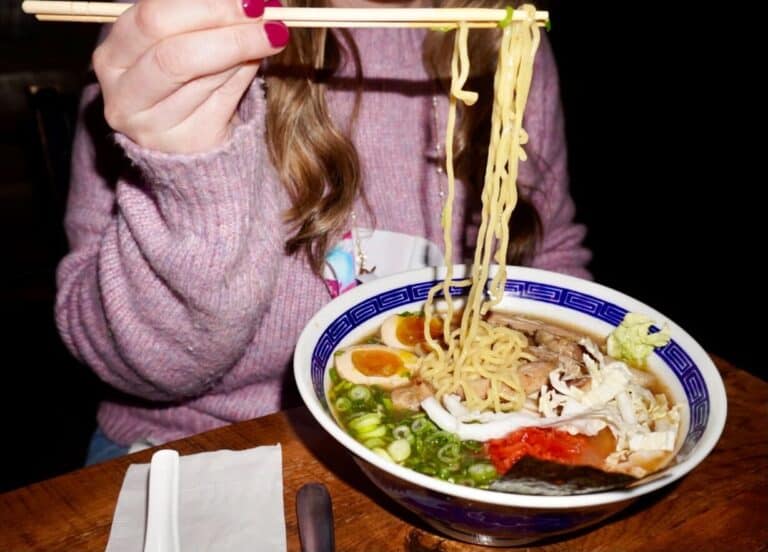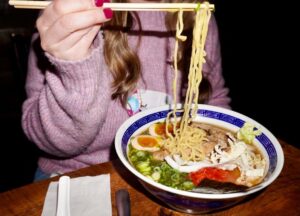 Take a weekend to indulge a little with some terrific food. After SMILE, you'll be able to see all the Instagram-worthy treats Port Chester has to offer in detail.
When you can see your food better, it'll also even taste better! After all, you eat with your eyes first.
You can look forward to enhancing all your senses when you have improved vision after SMILE. You'll also no longer have to worry about your glasses fogging up while trying to get that perfect ramen noodle pull or about your contacts getting irritated from wearing them too long.
If you want vision without worries, SMILE is the way to go!
5.   Go to a Show at the Capitol Theatre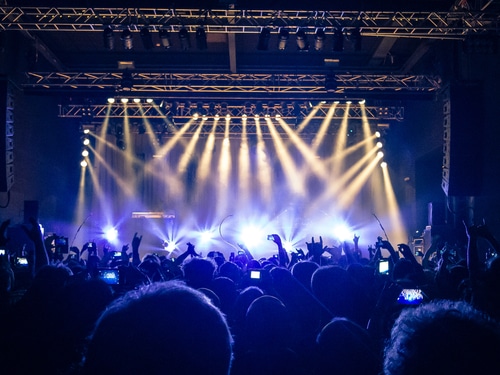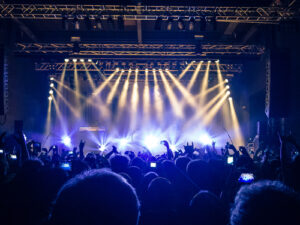 The Capitol Theatre is a historic venue that attracts all the biggest names in music. If you haven't seen a concert there, you should try and get tickets for an upcoming show!
If you love live music, you'll never see a concert the same way after having SMILE. Love getting seats in the back so you can hear better? Thanks to SMILE, you'll be able to see the whole show, no matter where you choose to sit.
Concert tickets can get pricey, especially when a big-ticket artist is performing. After SMILE, going out to see your favorite star doesn't have to be guilt-inducing.
Why? SMILE is an incredible way to invest in yourself since the results are permanent because SMILE doesn't wear off. Although it doesn't prevent age-related vision loss, meaning you'll likely develop presbyopia or cataracts when you get older,      SMILE will provide you with incredible vision for years to come. Because of that, the younger you are when you have SMILE, the more you stand to save.
But how do you save? By eliminating the expenses associated with contact lenses and glasses!
After you have SMILE surgery, you'll no longer need to depend on glasses or contact lenses. Think of all the money you'll save when you longer have to pay for these visual aids year after year. It should come as no surprise that SMILE pays for itself in only a few years.
Financing options are always available if you're nervous about the one-time costs associated with the vision correction procedure. Here at Manhattan LASIK Center, we offer our patients CareCredit and Alphaeon financing to ensure correcting your vision is affordable.
That means you can get SMILE without worrying about saving the funds in advance. You can experience the life-changing effects of better vision now and slowly pay off your procedure with affordable monthly payments. You have no reason not to treat yourself to a show at the Capitol Theatre when you choose to finance SMILE!
Don't wait to see your world with new vision! Schedule your SMILE consultation at Manhattan LASIK Center in Westchester, NY!
Haven't you spent long enough dreaming about visual freedom? It's time to do something about it!
---