Posted by: Manhattan LASIK Center
Q: When Did You Start Performing SMILE?
Dr. Niksarli: We started performing SMILE back in 2016. I was the 1st surgeon on the East Coast to perform the flapless vision correction technique. To date, we have performed over 8,000 SMILE procedures at Manhattan Lasik Center, which makes us the most experienced SMILE Center in the Nation
Q: How Safe is SMILE?
Dr. Niksarli: SMILE is a flapless laser vision correction procedure that has an extraordinary safety profile in the hands of a skilled and experienced surgeon. It is exclusively performed by a very experienced and talented elite group of surgeons across the globe, who already have tens of thousands of refractive procedures under their belt. It is the safest and easiest to recover from the refractive procedure for the appropriate patient, yet it is also the most challenging from the surgeon's standpoint.
The challenge for the surgeon arises during the manual separation and removal of the paper-thin, transparent lenticule, which has been created by the laser under his close supervision, programming, and alignment. In the U.S., most current-generation refractive surgeons will not be able to make the transition to this most advanced form of laser eye surgery due to its higher technological cost and accompanying technical challenges during its early learning phase.
Q: Is SMILE Right for Me?
Dr. Niksarli: If you are nearsighted, with or without astigmatism, and qualify for flap-based LASIK, you will qualify for SMILE. A certain subset of patients who do not qualify for flap-LASIK due to low corneal thickness will also qualify for SMILE. Many patients who are told PRK as their only option elsewhere, are also pleased to find out that they can have SMILE and recover their vision quicker and easier.
There are several reasons to choose the flapless SMILE procedure over standard LASIK. People with existing dry eyes and those who want to avoid or minimize post-op dryness will benefit from the no-flap approach. It doesn't induce post-op dry eyes the way the flap-LASIK would, due to the lack of flap-creation process which transects thousands of nerve fibers in the process. Patients who are active in sports, or are nervous about the flap creation aspect also embrace the no-flap approach.
In short, for those who are candidates, a much less invasive technique is available, and "less is more" when it comes to eye surgery. At Manhattan Lasik Center, SMILE LASIK has become by far the most popular method to correct one's vision nowadays, and Manhattan Lasik Center leads the nation in the number of SMILE procedures and successful outcomes
Q: What Are The Benefits of SMILE?
Dr. Niksarli: SMILE LASIK is the newest and most recent innovation in laser vision correction. In other words, it is the world's best laser vision correction technique and technology. Its advanced technology allows for the refractive error to be corrected without the creation of a flap. The ZEISS VisuMax technology creates a lenticule, a disc-shaped piece of corneal tissue, which is removed through a tiny opening on the surface of the cornea. The incision made on the cornea is 80% smaller than the flap made during LASIK. This leaves the cornea much stronger compared to its alternatives, which reduces common dry eye conditions and eliminates flap-related complications.
There is no noise, no pressure, no burning smell during the process. The whole procedure takes about 10 minutes per eye, with only about 20 seconds of laser time. This provides added comfort and convenience for the patient. The minimally invasive technology and technique allow for a shorter and more comfortable recovery period.
Q: How Do Patients React to Their SMILE Procedure?
Dr. Niksarli: Our patients love SMILE LASIK due to the flapless, painless, noiseless, and gentle nature of the procedure. The procedure only takes up to 30 seconds per eye. Due to its minimally invasive nature, the recovery period is very quick. Most patients can return to work and take showers within one day, and start wearing make-up and working out within a day or two. Patients with especially active lifestyles love the SMILE LASIK procedure especially due to its quick and comfortable recovery time.
Our patients report a painless, fast experience and recovery period. We receive dozens of patient reviews every week. Some common feedback we receive says that it was a quick and painless experience and that they were amazed at how fast their vision improved following their procedure. Take a look at some testimonials below: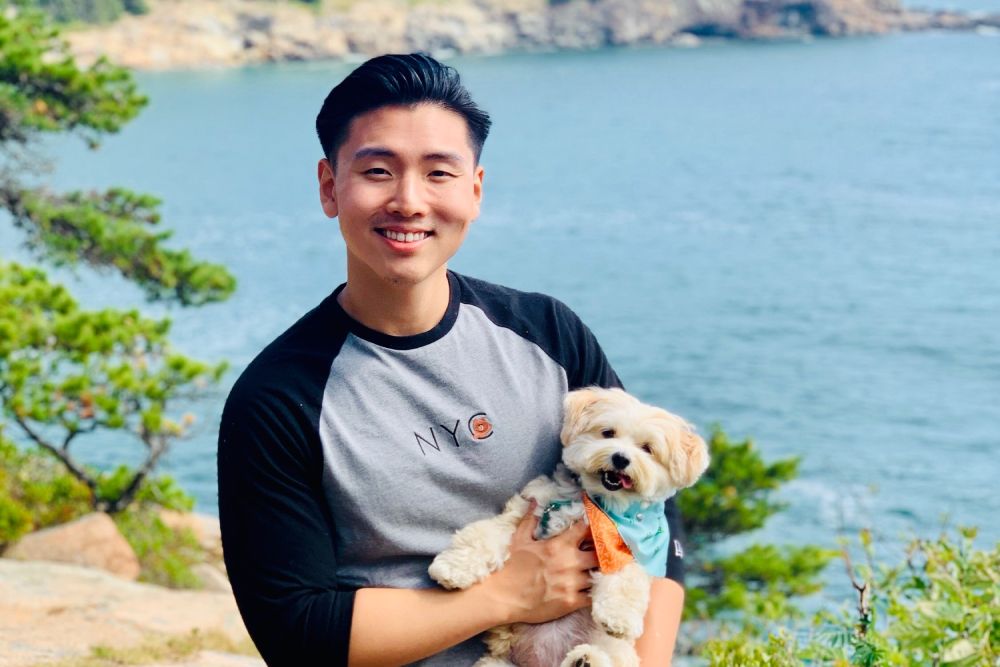 "The procedure was a lot quicker than I had anticipated."
Really happy I picked MLC. That helped make the process as smooth as possible – he went the extra mile to make me comfortable about how to finance and schedule my procedure, and Nicole was really helpful as well. Ultimately Dr. Niksarli was great, patient, and very accommodating. I was very nervous, and he calmed me down. Overall my experience at MLC was wonderful!
Ryan L., SMILE Patient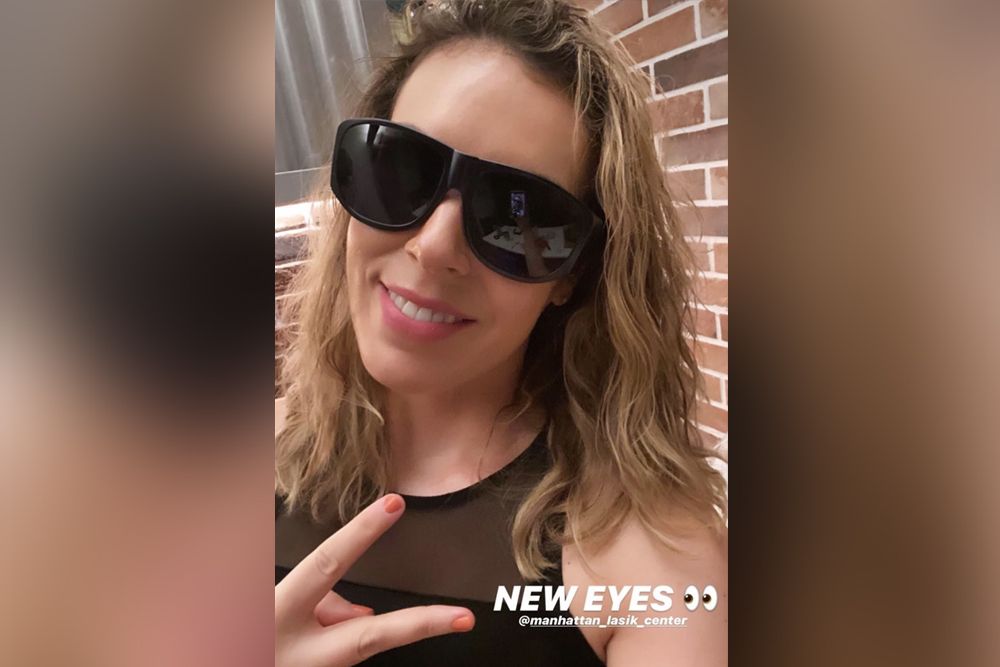 "Waking up each morning with clear and perfect vision still feels like a dream."
I have to say that the entire experience far exceeded my expectations. I had the procedure a week ago and I feel brand new, with no negative side effects whatsoever. My eyes are not sensitive even to the brightest light! Everyone who wears glasses and contacts should invest in this miracle, my only regret is not doing it sooner!
Brittanie B., SMILE Patient
"I can see clearly day and night."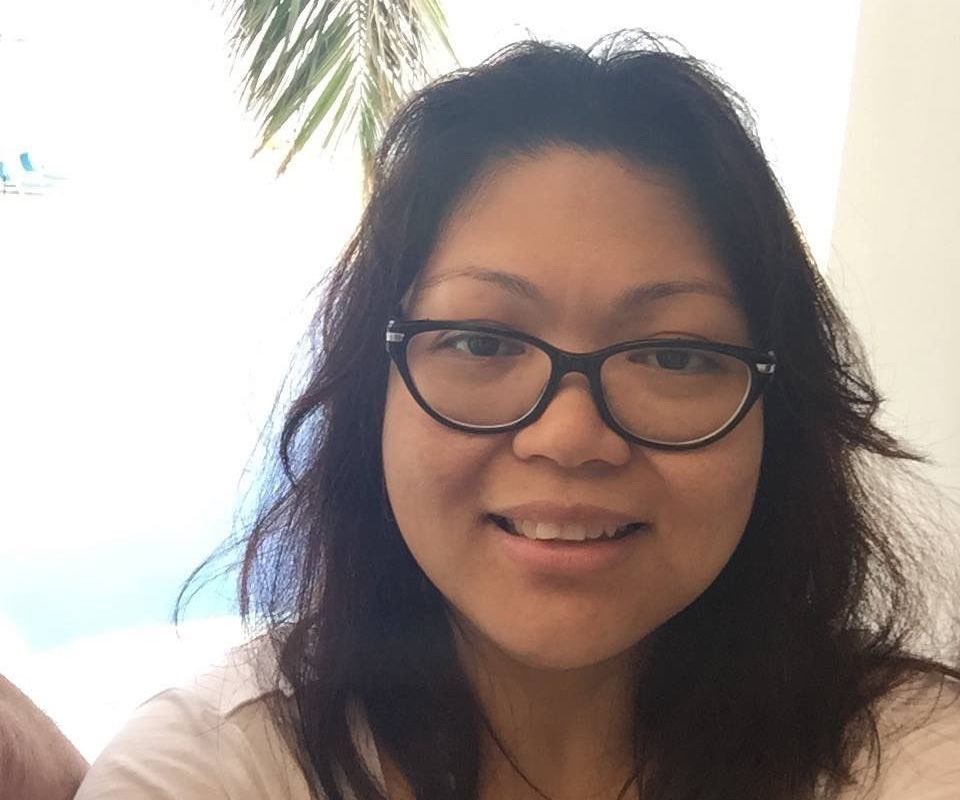 I always had a headache, and my prescription was going up 0.25 every six months. Ever since I had SMILE, everything has been great. No more headaches, my vision is perfect! I love wearing signature eyeglasses and now I can wear all the nice, cool sunglasses. I am very happy that I had it done. Thank you MLC.????
Marilene K., SMILE Patient
Q: How Much Does SMILE Cost?
Dr. Niksarli: The cost of the SMILE procedure depends on the patient's prescription level. For patients who would like to achieve a clear vision without paying upfront, Manhattan Lasik Center offers up to 24-months of interest-free financing. Patients with Health Savings Accounts (HSA) or Flexible Spending Accounts (FSA) can also take advantage of the opportunity to pay for the SMILE procedure on a pre-tax basis.
Q: Why Have SMILE at Manhattan Lasik Center?
Dr. Niksarli: My team and I have been at the forefront of refractive surgery over the last quarter-century. MLC was one of the early adopters of Custom LASIK two decades ago, followed by all-laser Bladeless LASIK for all their patients 10 years ago, and most recently flapless SMILE LASIK 5 years ago.
MLC was the first center on the East Coast to perform SMILE LASIK and remains the leader in the Nation with the quantity and quality of SMILE LASIK cases performed annually. MLC emerged from the pandemic by expanding its surgical capabilities to its New Jersey, Long Island, and Westchester satellites to better serve the needs of these communities who may be more inclined to work from home and not commute to Manhattan. With 5 ZEISS Visumax SMILE lasers in the NY tri-state area, Manhattan Lasik Center is the Nation's clear leader in SMILE LASIK and has the most experienced surgical team to go along with that. Our surgeons Dr. Buchsbaum and Dr. Niksarli, with 8,000 SMILE cases under their belt, as the most experienced team, are at ease with this most advanced technology and technique and enjoy offering its significant benefits over LASIK to their valuable patients 6 days of the week.
Take a look at our SMILE Webinar to learn more, and see if you are a SMILE candidate by Scheduling your FREE Consultation, now available virtually!
---