Posted by: Manhattan LASIK Center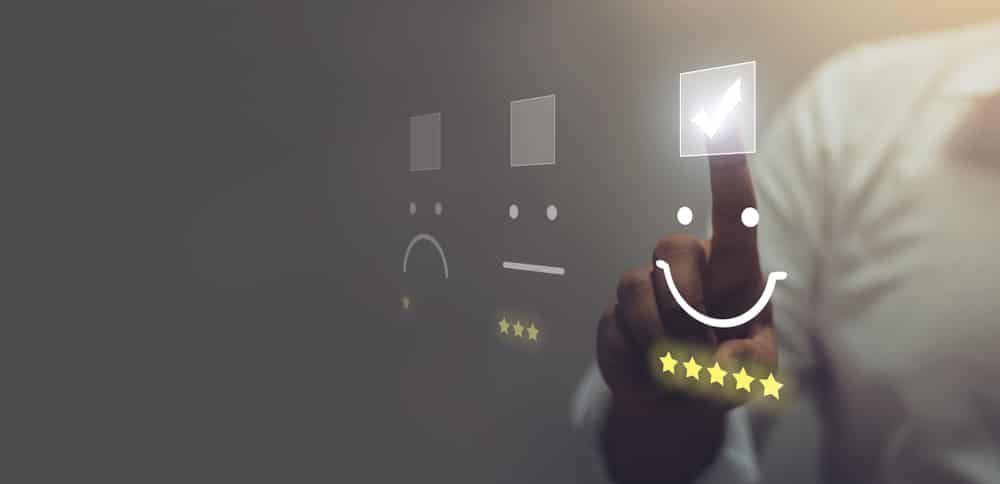 We love talking to our patients – each of them has a unique story on how their laser vision correction experience has impacted their lives. Some are pilots who need 20/20 vision to perform their duties, some are teachers who don't want to miss out on anything going on in the classroom, and some are students who spend hours looking at screens and textbooks! We talked to our patients from all over the nation and compiled a few stories that we are excited to be sharing with you today.
Laser vision correction has the potential to transform your life. Eliminating your need for glasses and contact lenses is a life-changing experience that many of our patients stand behind. With any treatment, it's crucial to be informed and to do your research. You may find hearing about the experiences of others valuable when making the choice to have laser vision correction. If you're ready to dive into their stories, take a look below!
Katherine L., Decorator

Katherine had been contemplating corrective vision surgery for years. Several people had recommended Manhattan LASIK Center to her and she finally decided to give it a try. The first impression was that the office was clean and comforting, the staff was all so incredibly knowledgeable, kind, and caring. She says:
I am so impressed by the quality of care at this center. They walked me through the process and my surgical options and took their time answering all of my questions. They made sure I felt completely comfortable and supported. Doctor Niksarli took a lot of time to screen and test my eyes to make sure I was a good candidate for the procedure. I was so impressed by SMILE LASIK but unfortunately did not qualify for that because of the shape of my cornea. We decided to go with PRK (advanced surface treatment also known as photo-refractive keratectomy). It was the most conservative option for me. I was prepared for the slower recovery time.
I was still very nervous and calmed down a bit when I was allowed to watch another patients' surgery (upon their permission, through a glass window). That helped me understand the procedure better. I went in for surgery the next day. It went so smoothly and the entire staff made me feel so cared for. That day and the next day as I recovered, I found it helpful to darken my apartment and not look at screens and sit with my eyes closed with a timer for my eye drops.
My vision has been getting clearer each day. I am one week post-operation and I can see nearly perfectly. I am told this will take several more weeks to fine-tune. I am overall so pleased with the process and feel so supported by Doctor Niksarli, Doctor Buchsbaum, and the incredibly kind talented technicians and office staff at Manhattan Lasik Center.
Sumyia P., School teacher
Sumyia and her sister Nazish received SMILE LASIK the same day three months ago! Today, Sumyia shares her thoughts on why she chose SMILE LASIK, and how her life has changed since her procedure:
My sister and I got the SMILE procedure done by the same doctor – Dr. Buchsbaum at Manhattan Lasik Center. Both of us had been wearing glasses since elementary school. Between the yearly cost of contact lenses and glasses, we finally took the decision to go through with laser vision correction. We can't express how happy we are that we made the decision!
I'm a public school teacher working remotely with long hours on the computer! The struggles of putting on glasses every morning, then taking off while teaching (didn't like to keep it on since I'm near-sighted) was super annoying. Getting the procedure during the Covid-19 period was in a way a blessing – since I am currently not commuting to and from work, I was able to schedule my appointment quicker. Covid also made me realize the importance of being in the moment – you never know if what you're putting off will happen later, so do what you want NOW.
The center was very clean and they followed every caution needed during Covid-19 (masks on entire time, temperature checks, social distancing). Everyone in the office was super nice and helpful. We were charged exactly the same quote given from the initial consultation, which was handled by Nicole. We can't say enough good things about her – after speaking and telling us the quote, she was always available to answer any questions we had prior to surgery day. I even texted her on the weekend to ask about drops I needed and she replied promptly!
Our SMILE LASIK procedure was quick, painless, and took 15 mins each. We got home and slept. The next day, we both could see 20/20 and no longer needed glasses! We will be recommending this to all our family and friends!
Lily L., Designer
As a designer, her eyesight is very important to Lily because it's her livelihood. That's exactly why she chose the SMILE LASIK procedure at Manhattan Lasik Center:
I was wearing contacts and glasses for years and have wanted to get vision correction for a long time. I did a lot of research and decided to just do it. The SMILE LASIK procedure at MLC was life-changing. The staff was so helpful, patient, and honest– it was a smooth experience from beginning to end!
The morning after the procedure, I woke up being able to see so clearly. I was so excited to see with my own bare eyes that I almost cried. Honestly, it's the best thing that's happened to me in 2020.
Do you have any questions about any of the above testimonials? Or are you looking to change your life with laser vision correction surgery? Contact Manhattan LASIK center at (212) 759-9617 to schedule a FREE Virtual Consultation.
---