Posted by: Manhattan LASIK Center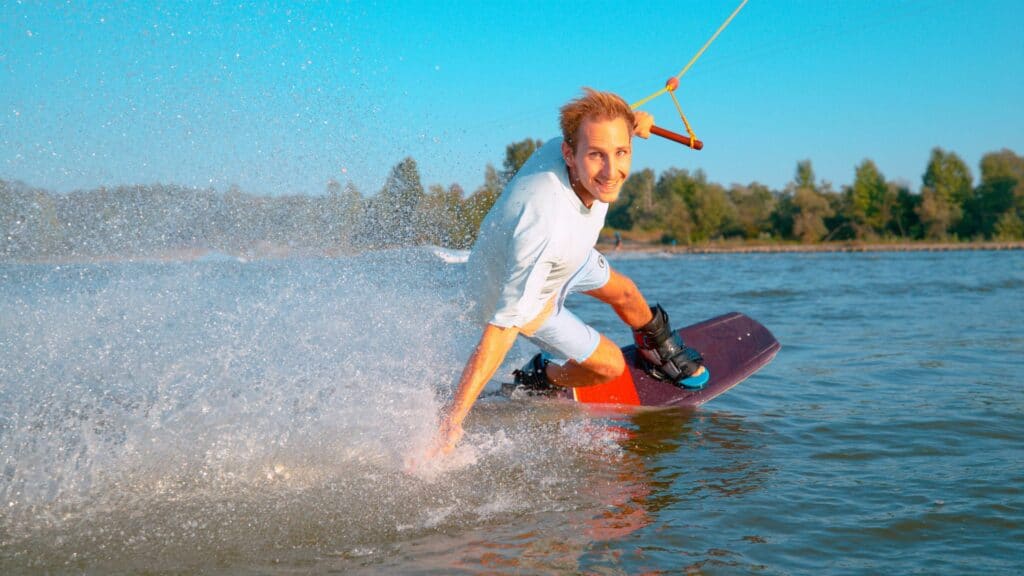 Summer is just around the corner and you are probably already planning plenty of fun activities to keep you busy. With so many possibilities, you don't want to be constrained by the frustrations of dealing with glasses or contact lenses. Laser eye surgery can help you to live life to the max without worrying about your vision!
Here are just a few of the ways in which laser vision correction surgery can help you to enjoy your summer activities this year.
Summer Sport Fun
Summer means more time outdoors. Contact and ball sports can be dangerous if you are wearing glasses, and many people find wearing contacts more difficult in summer when high pollen counts, dust, and dryness can cause irritation and soreness. When you've had laser vision correction, you can relax knowing that your eyes aren't at risk. Better still, your clear vision will help you to achieve your maximum potential in your chosen sport.
Swim Freely
Swimming is many people's favorite summer activity. Nevertheless, if you usually wear glasses or contact lenses, you will be used to blurred vision when you are in the water. You can't swim with glasses on, and wearing contacts in the water isn't advised since it leaves you at high risk of developing an eye infection. When you choose laser vision correction, you will be able to swim and see clearly at the same time. This is important from a safety perspective, but it also means that you will get more enjoyment from the activity – especially if you also want to participate in things like snorkeling, where there is plenty to see under the sea!
Fewer Sunglasses Hassle
If you usually rely on glasses, you will be all too familiar with the hassle of swapping regular glasses for sunglasses when transitioning from inside to out. Taking two pairs of glasses with you, keeping them safe, and changing them regularly can be a pain. You are also limited to putting your prescription lenses into the styles that are available. Laser vision correction gives you much greater flexibility and convenience. You can choose sunglasses to suit your style and see clearly whether you are wearing them or not!
Fuss-Free Camping
For many people, sleeping under canvas is one of their favorite things to do in the summer. Camping isn't without some inconvenience though, especially when you have glasses or contact lenses to take care of. Lost lenses, broken or scratched glasses, and juggling cleaning fluid in the great outdoors are all considerations when you need prescription eyewear. Fortunately, laser vision correction can give you the freedom to enjoy your trip without worrying about sterile lenses or where your glasses are.
Glare-Free Photos
No doubt you will want to take plenty of pictures of your summer activities to look back on in years to come. Nevertheless, if you normally wear glasses, you already know that glare from the lenses can be a huge problem and a distraction in the photographs. After laser vision correction, you can enjoy smiling for pictures without having to worry that your face will be obscured by glasses glare.
For more tips on how laser vision correction surgery can improve your summer activities, or to schedule your consultation, contact Manhattan LASIK Center in Paramus, New Jersey at (201) 843-3861 to schedule your FREE virtual consultation.
---