Posted by: Manhattan LASIK Center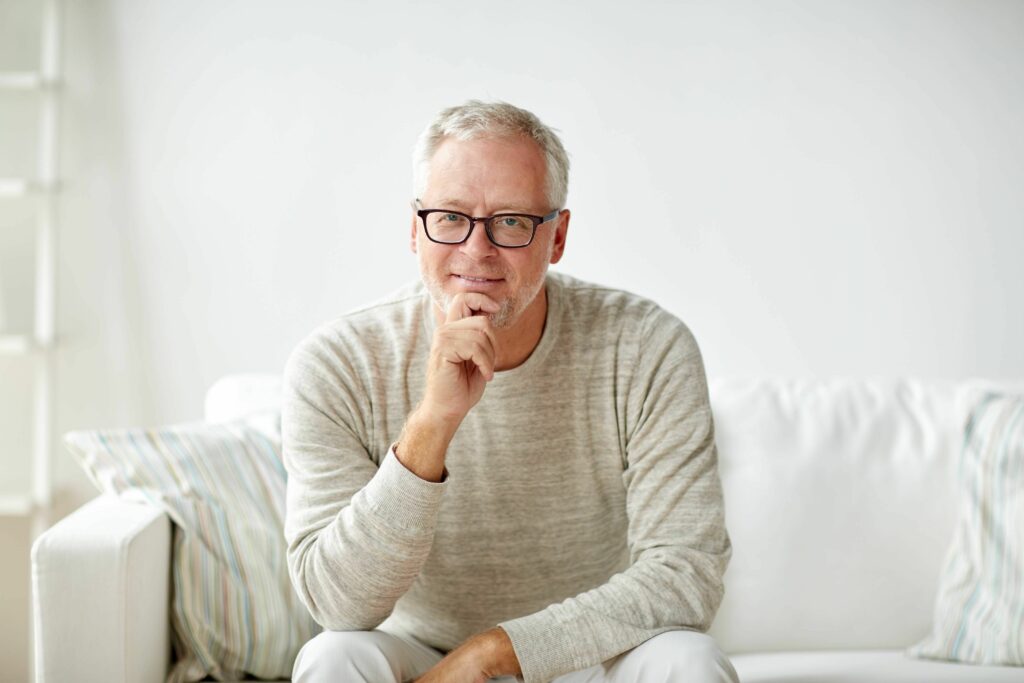 Getting laser vision correction is a big step, and unsurprisingly, many patients have concerns. In some cases, these fears are enough to prevent them from taking the leap to scheduling their procedure, but these patients could be missing out on valuable treatment that can transform their vision and their day-to-day lives.
Here are some of the most common fears that patients have before they have laser vision correction, and what you need to know to alleviate your worries.
Choosing the Right Laser Vision Provider
Altering your vision is serious business, so perhaps it's no wonder that choosing the right person to perform the surgery is one of the biggest fears of patients considering laser vision correction. Fortunately, there are a variety of things that you can use to check that you are in safe, experienced hands. When you shortlist a few potential providers, you should:
Look to see what qualifications they have and whether they have any board certifications, which show that they have achieved the exceptionally high standards of practice and care required by the board that grants them.
Check out their reviews

online and ask friends, family, and colleagues if they have heard anything about them or used the provider themselves.

Attend a consultation

where you can meet the provider who will be performing your surgery, see the

facilities

and ask any questions that you have. Any good provider should be happy to address any of your concerns.
The Risk that Something Could Go Wrong
Complications and side effects are another major fear of patients who are considering laser vision correction. As with any surgical procedure, there is always some degree of risk. However, most of these risks are mitigated by choosing an experienced and reputable surgeon. Your surgeon at Manhattan LASIK Center will also carry out an evaluation to ensure that you are a suitable candidate for treatment. There may be specific techniques for laser vision correction that are more suitable than others, and they will be able to recommend the most appropriate treatment for you based on your circumstances.
Laser vision correction is generally considered to be extremely safe and effective, and most complications that can occur can be treated successfully. Speak to your LASIK surgeon at Manhattan LASIK Center about your fears and they should be able to put your mind at ease.
Results Following Laser Vision Correction
Many people are surprised to discover that there are a number of different laser vision correction techniques, each slightly different from the others. This makes it possible to choose the procedure that best suits your need and that gives you the best chance of achieving optimal results. The success rates of each procedure are extremely high, and most patients will be able to stop or limit their use of visual eyewear after surgery. Your LASIK provider at Manhattan LASIK Center will be able to explain what you can expect your vision to be like following laser vision correction.
The Treatment
Unsurprisingly, many patients worry that getting laser vision correction will be painful. Rest assured that local anesthetic will be provided in the form of numbing eye drops, meaning that you shouldn't feel any pain during the procedure, although some patients note a small feeling of pressure. It's normal for eyes to feel a little sore and uncomfortable for up to a week following treatment, but this discomfort should be minimal and over-the-counter medications should be sufficient to keep it under control. You may also be given eye drops which will help with any post-surgery irritation.
If you have concerns about laser vision correction, our experienced and knowledgeable team would be happy to help. Contact Manhattan LASIK Center in Roslyn, New York at (516) 461-2300 to schedule your FREE virtual consultation.
---