Posted by: Manhattan LASIK Center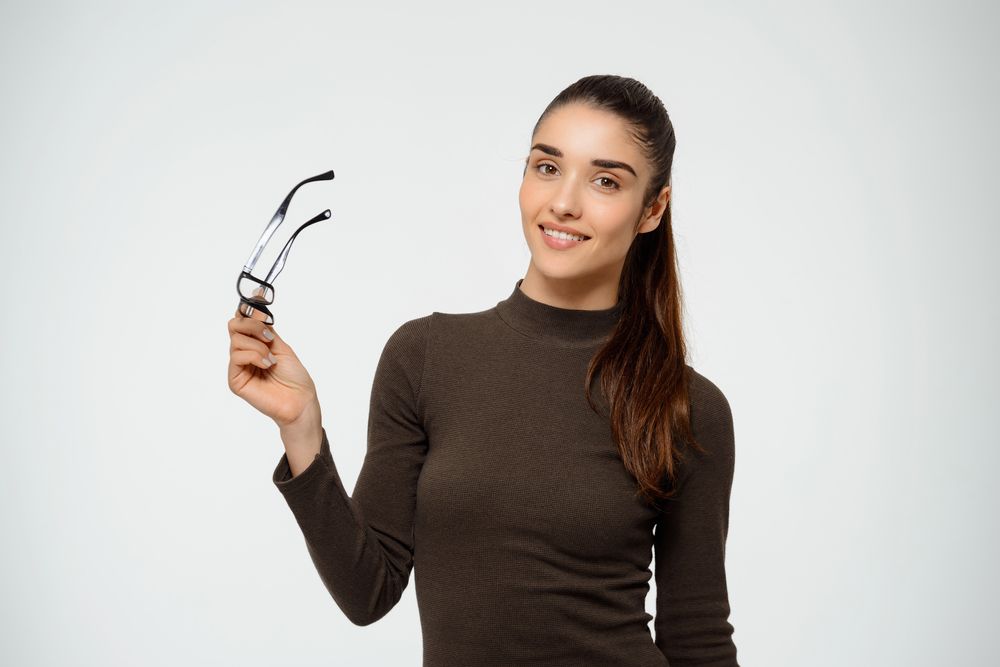 Sometimes, people are hesitant to pursue LASIK surgery because they are unsure of the cost. However, many are pleased to discover having the procedure can save you money over time. When you compare the costs associated with wearing contacts or glasses over the years, you may realize that LASIK surgery is cheaper!
The Cost of LASIK in Manhattan, NY
Contact lenses, on average, are pricier than eyeglasses. You can easily spend more than $250 every year on disposable contacts. Special cleaning supplies will cost you more. Your yearly vision-related expenses can be in the ballpark of $500. According to research, your lifetime cost of contact lenses or prescription glasses can reach tens of thousands of dollars!
LASIK, on the other hand, is a one-time, cost-effective investment. Pricing will depend on the technology applied to do the procedure, the difficulty of the procedure, and the amount of vision correction you need. However, after the procedure, you should not require additional treatment. When you use our LASIK Savings Calculator to compare the cost of the treatment to the lifelong cost of contacts and glasses, LASIK is often the cheaper option.
Investing in LASIK Surgery
When you consider these expenses, you will realize that LASIK is a good way to save money. Americans spend more than $15 billion every year on sunglasses, eyeglasses, contact lenses, and accessories. According to the American Academy of Ophthalmology, other fees, such as eye doctors visits, increase these costs. Depending on your vision insurance, the eyewear you need may be only partially covered. As a LASIK patient, you no longer need to worry about paying for expensive eyewear. By having LASIK you not only save money but also the precious time you spend every day taking care of your contact lenses.
Manhattan LASIK Center accepts health savings accounts as a form of payment; therefore, patients can enjoy further savings through tax benefits. We also offer up to 24-months of interest-free financing through CareCredit and Alphaeon for those who want to pay with affordable, easy monthly payments.
Another long-term benefit of LASIK is that, once you pay for the procedure, you will greatly reduce or eliminate your vision-related expenses. You can use the money you previously spent on contacts and prescription glasses toward other expenses. Most importantly, LASIK is a great way to invest in your future and yourself!
At Manhattan LASIK Center, we hope you are healthy, safe, and are in good spirits. To find out more about LASIK or any other eye procedure, or to schedule your Complimentary Virtual Consultation to contact us at Manhattan LASIK Center at (212) 759-9617.
---