What is LASIK and how does it work?
LASIK (laser-assisted in situ keratomileusis), is the most popular laser vision correction procedure. In this procedure, a laser is used to permanently change the shape of the cornea (the clear covering on the front of the eye) to correct common vision problems such as Myopia (Nearsightedness), Astigmatism, and Hyperopia (Farsightedness).
LASIK involves four steps:
Step 1: Creation Of A Flap
It only takes 10 seconds of laser time on each eye to create the ultra-thin flap.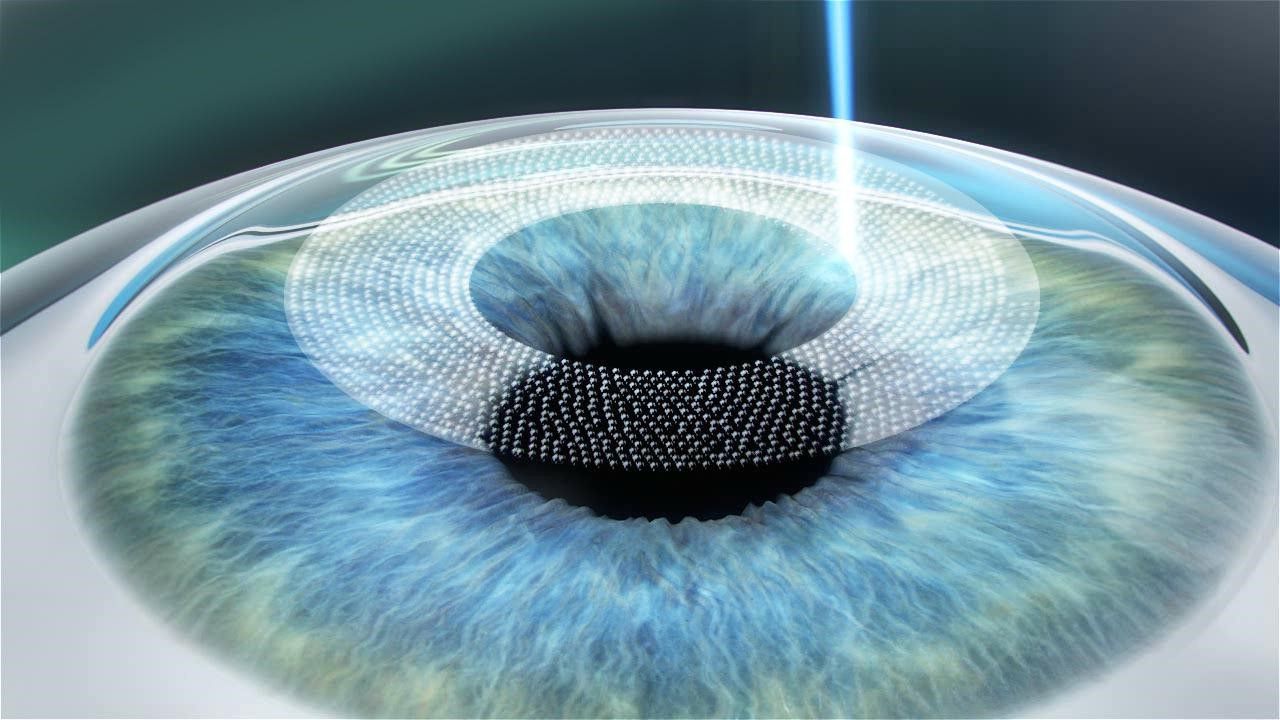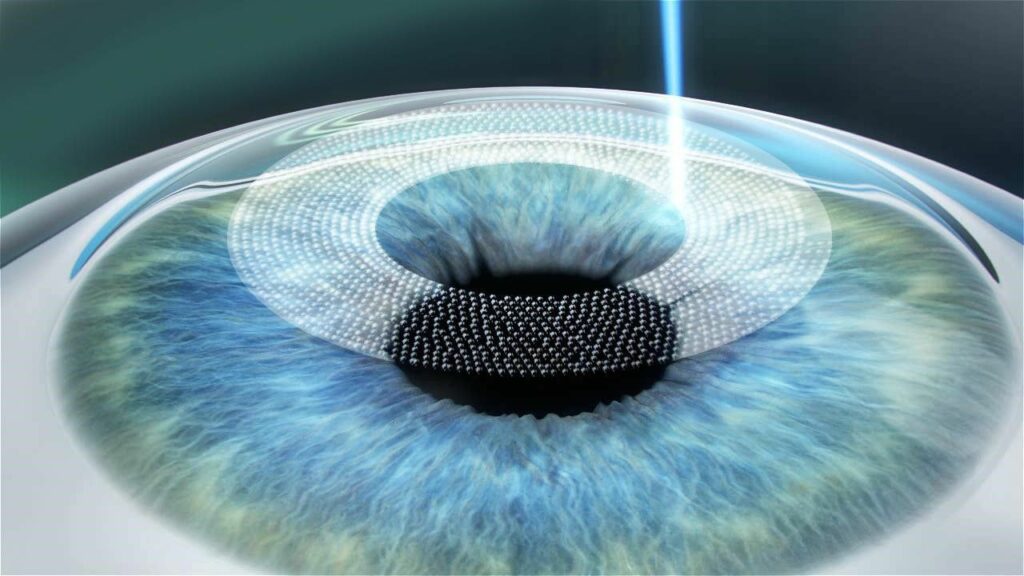 Step 2: Lifting Of The Flap
The flap is lifted to reveal the underlying corneal tissue.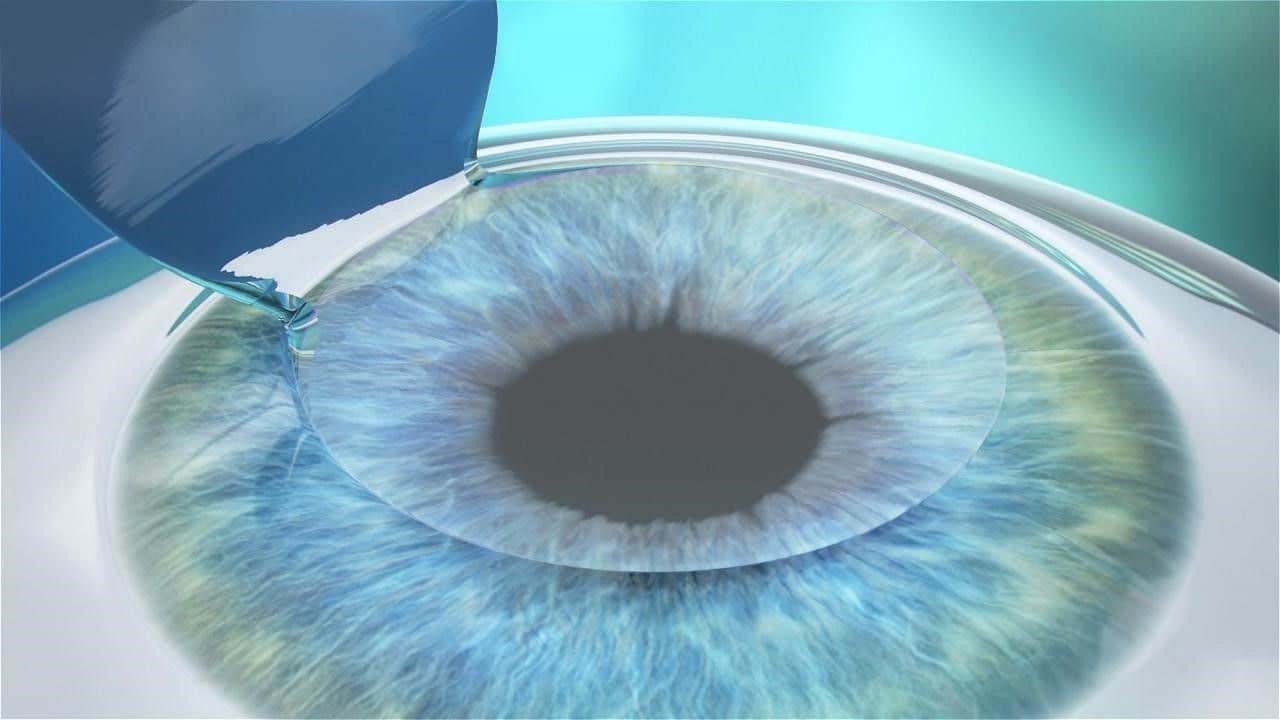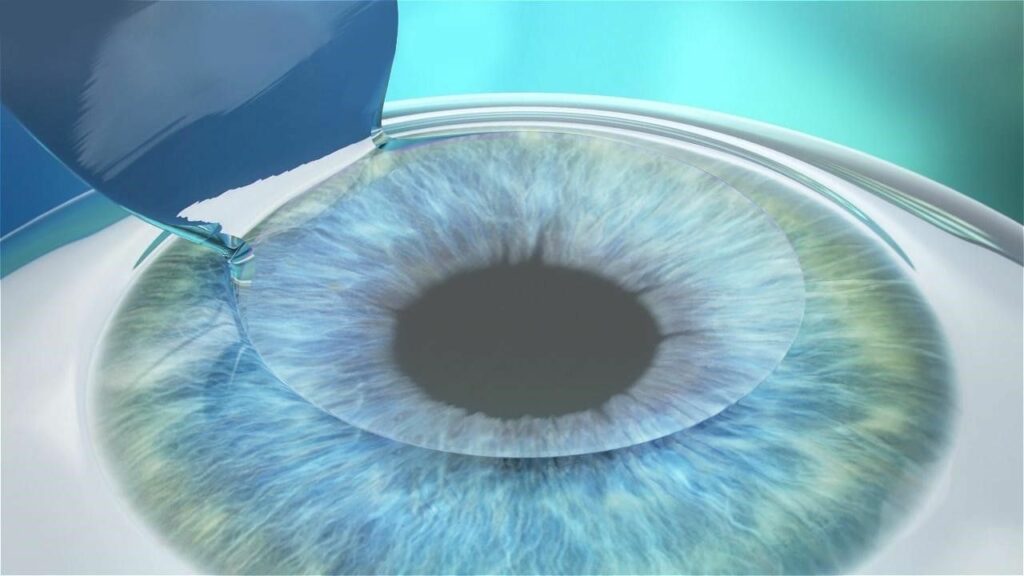 Step 3: Reshaping The Cornea
Microscopic amounts of corneal tissue are removed through laser technology.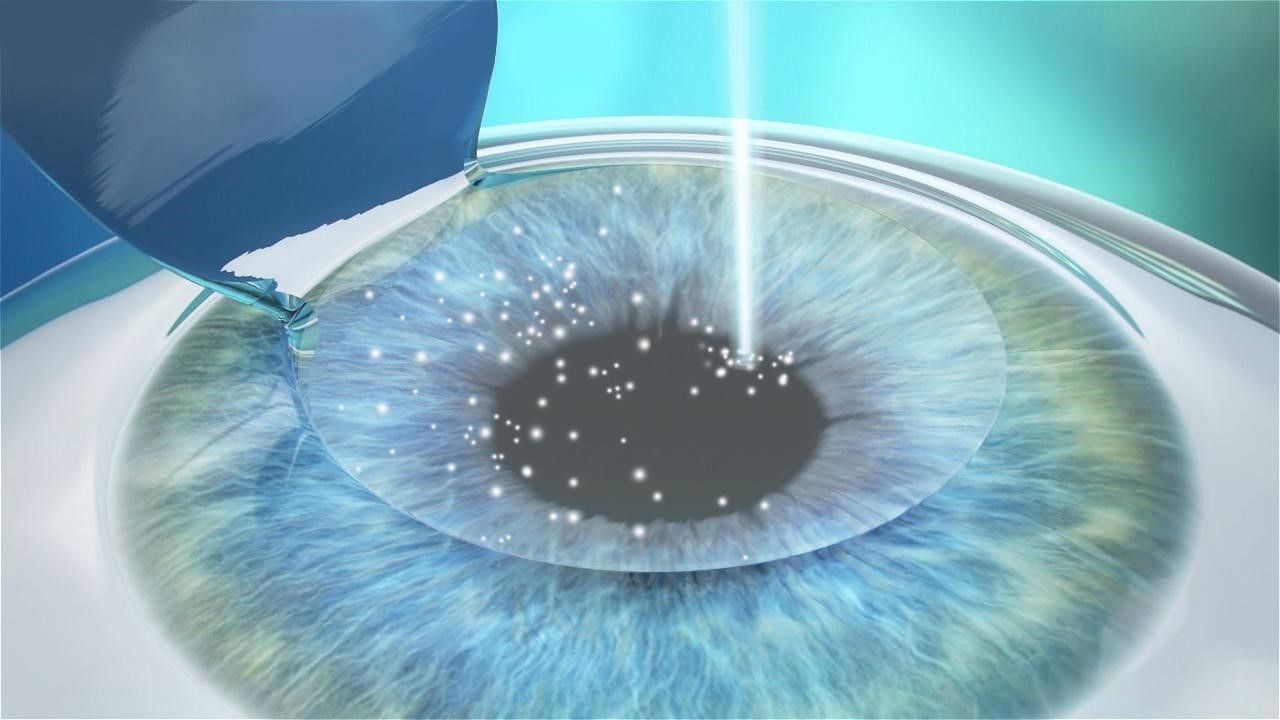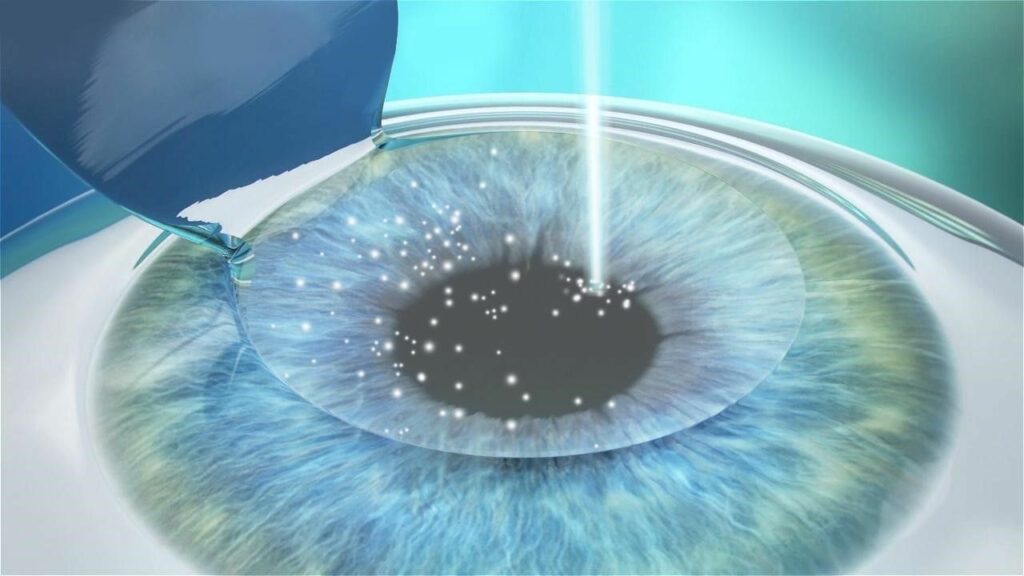 Step 4: Placing The Flap Back
The flap is placed back in its position, allowing the eye to heal. The eye heals on its own in a few days.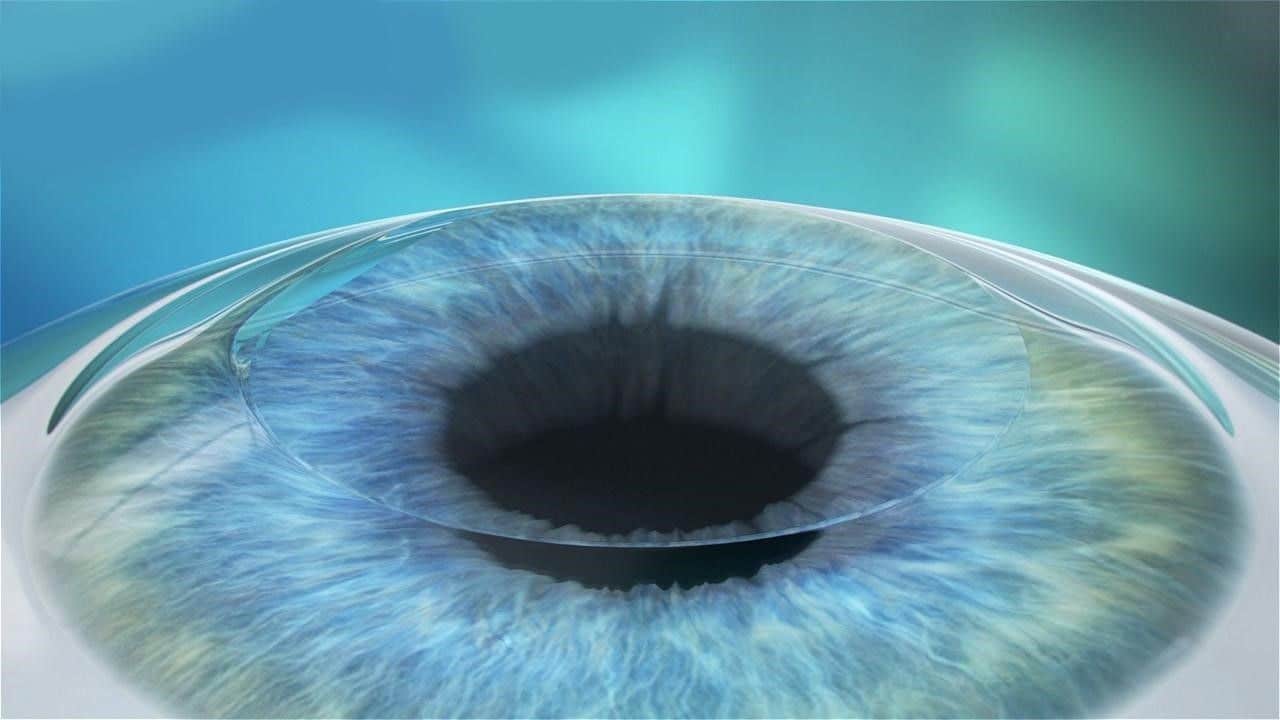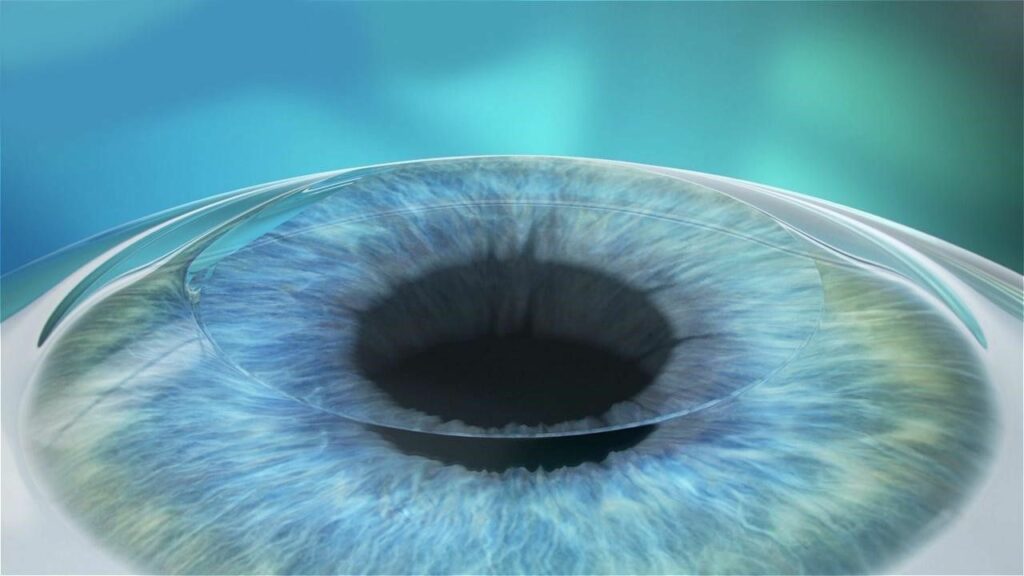 LASIK can be used to treat nearsightedness by flattening the too-steep cornea. In the case of farsightedness, a steeper cornea is desired, so LASIK can be used to steepen the cornea. LASIK can also correct astigmatism by smoothing an irregular cornea. Reshaping of the cornea through laser technology changes the way light focuses on the eye, allowing the patient to see clearly again.
Traditionally, the surgeon created the corneal flap with a hand­held mechanical device (microkeratome) that utilizes a metal blade. At Manhattan LASIK Center, we perform Bladeless LASIK also known as all-laser LASIK, which uses a Femtosecond Laser (an ultraviolet laser) instead of a blade to create the corneal flap. This leaves the cornea stronger, produces better visual results, and significantly reduces the chance of developing postoperative dryness.