Posted by: Manhattan LASIK Center
The following is taken from SMILE patient Jessica Ma's blog post regarding her laser vision correction recovery process. Read Jessica's SMILE experience and detailed recovery process in her blog pennyanddash.com.
Hi Everyone! It's been yet another long hiatus here, so apologies if you have visited in the past few months without any new content. I've been focusing more on journaling in my cute Papier notebook I got on Black Friday, as I found it to be the best way to keep myself accountable for daily journaling. Couple that along with the fact that I have not been traveling much lately due to the pandemic, so I don't have as many travel photos to share. Life is passing by quickly, so I wanted to give you some updates on what I have been up to and also get into my eye surgery experience!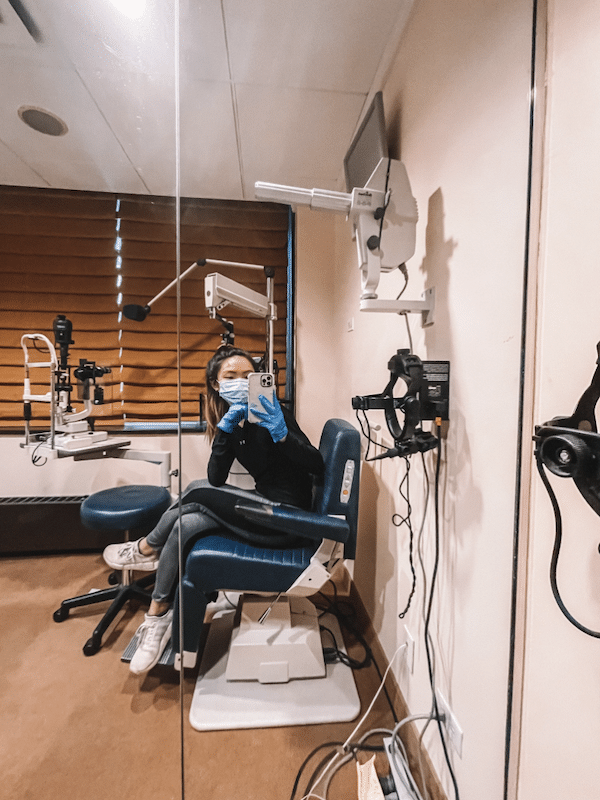 One thing that I don't dive too deep into here is my health, although that has been the main focus for me for the past year or so. I recently had an open myomectomy surgery, so while I recover from that major procedure and get an extended break from work, I also made it a priority to look into possibly getting LASIK for my eyes. I've had many friends that have had it done (a lot in recent months), and it wasn't until I did more research and heard all the testimonials that I seriously considered it for myself. After all, it is an expensive investment on one of our most important body parts, and both costs and risks need to be considered. In the end, I ended up choosing to do the SMILE laser eye surgery on my right eye (instead of LASIK), and I wanted to share my experience with you in case you are interested in getting this done yourself.
Background on My Vision
I've never had great eyes. I think I was in the 5th or 6th grade when I got my first pair of glasses, and at the time, it was very exciting to have them. I never wore them consistently though, and by the 8th grade, I was asking for contacts and prescription colored contacts (for fun). So for the last 15 years, my vision was "bad" enough that I would have glasses and contacts, but I did not consistently wear either due to laziness, dryness from the contacts, discomfort from glasses, and it just wasn't worth the consistent effort because my eyes were still functional enough without correction.
Fast forward to today, my prescription currently for reference is Left (+.75) with mild astigmatism, Right (-2.00) with mild astigmatism. For many contacts and glasses wearers, my vision is considered pretty good, so I am grateful that it isn't as bad as it could be. I have a family history of eye issues (cataracts, glaucoma, high pressure, etc.) from both sides, so I guess I would consider myself lucky that isn't worse, even though I am at higher risk for developing these in the future. For those with uneven prescriptions, especially if you are farsighted in one eye and nearsighted in the other like me, you may experience a similar imbalance in your vision. I frequently felt that my eyes were tired and I would even get minor headaches because both eyes were not working equally and were strained. As soon as I wore my contacts and glasses, the discomfort would go away, but only until the glasses started hurting my head. Let's not forget the fogginess from wearing masks outdoors. Everything considered I knew I should seek professional help to fix my vision.
Consultation
Before I dive deeper into my personal experience, I do want to mention that there are many types of procedures commonly performed today to correct vision. However, these 3 are the most common that I have heard and done research about.
1) PRK (Photorefractive Keratectomy) 
2) LASIK (Laser-Assisted In-Situ Keratomileusis) 
3) SMILE (Small Incision Lenticule Extraction)
I am a consultant, not a doctor, so I won't go into the details here, but I recommend you read extensively about them in the links above as part of your research. PRK, LASIK, and SMILE technologies have all been around for different lengths of time (from longest to shortest, respectively), and all have a high success rate. In order to determine which you qualify for, you will need to go to a consultation where the doctor will perform a comprehensive series of tests and measurements. There are many factors that are taken into consideration for candidacy, so you really won't know what you can or cannot do until you go to get your eyes examined. Everything from prescription, cornea thickness, etc. is taking into consideration, so I recommend you go to at least 2-3 doctors for their opinions so you can make an informed decision and go with a doctor you trust.
I went to 2 consultations. The first doctor (a very popular NYC surgeon) recommended I do PRK as I was not a good candidate for LASIK. Curious about whether another doctor would tell me the same, I decided to schedule a free consultation at the Manhattan Lasik Center. I first had a quick 5-minute phone screen with Nicole, where she walked me through some basics on LASIK and also a newer procedure called ZEISS SMILE, which is a less invasive laser correcting surgery. MLC is the only Laser center in the NY Tri-state area to offer the ZEISS SMILE procedure. Though I didn't know much about it or considered it an option, I was open to the idea of it.
I was able to secure an appointment the next day, where I met with Dr. Buchsbaum. Off the bat, he was extremely friendly and personable and made me feel very comfortable. He did a series of tests using 3 different machines (2 in regular office light and 1 in a darkened area), and then I headed to the exam room where he did some generic testing of my vision with letters on the screen.
In conclusion, he recommended SMILE or LASIK for my right eye and LASIK for my left eye (SMILE is currently not approved for farsightedness yet). He kept the concerns of the first doctor in mind, but let me know his professional opinion that both procedures would be safe and effective for me to do. Knowing what I do about PRK, and its side effects and recovery time, and pain, I was happy that it wouldn't be my only option.
After this, Dr. B. dilated my eyes so he could take a closer look.
At this point, I considered only doing my right eye, as it had a worse prescription. Correcting just this eye would improve my overall vision and reduce the strain on my left, and if I wanted to I can always do the left eye in the future. I decided to make an appointment for the SMILE procedure the following week for my right eye. There was no pre-payment and he told me I could call to cancel anytime before or change to LASIK if I had a change of heart. He gave me a small bottle of Bausch + Lomb Muro 128, which is to be used twice a day for 2 days prior to the procedure (typically used to reduce corneal swelling).
After the half-hour chat with Thai (who is great by the way and very personable), I headed back to the exam room with Dr. B, who thoroughly answered the rest of my questions and concerns. He made me feel so comfortable and excited for my procedure the following Tuesday.
Pre-Op
I followed the instructions and used the Muro 128 drops for 2 days before my procedure. I made my appointment for 3 pm on a Tuesday, and I came in right around 2:55 pm. (Note: I would highly recommend making your consultations and surgery on a weekday that is NOT Friday. It is much quieter and less busy).
Here's a breakdown of my pre-op experience:
3 pm: Check-in and temperature check
3:05 pm: Repeat 2 tests from the consultation (one of them is to check the prescription again)
3:20 pm: Sign waivers (basically sign away your vision and life), give Pharmacy info for post-op eye drops
3:30 pm: Take 5mg on Valium in the lobby (to calm the nerves)
4 pm: Go into the office and pay (I paid via credit card and there was no tax. They have financing options, but because I only did one eye, this was not an option for me).
4:45 pm: Procedure begins
Surgery Experience
While watching dozens of eye surgery videos on YouTube will prepare you a bit for what goes on from the surgeon's lens, nothing compares to experiencing it yourself. I was directed into the operating room, where I put down my stuff, and then I laid down on a bed that swivels. They gave me a small teddy bear to hug (cute touch) and also a blanket since the room was pretty cold. Dr. B taped my left eye shut since he would not be operating on it and it would make it easier for me to focus my attention on the light with my right. After some numbing drops, he used a metal tool to keep my eye open. I saw a small green light and then felt an object suctioned onto my eyeball. I was briefed before the procedure to expect that my vision will go blurry a few minutes in, and that is completely normal. After the green light and suction, my vision went blurry and I could see a blurred white light, which I was told to follow since it kept moving. Eventually, it turned into a pinkish, white light. All the while, Dr. B occasionally put in soothing drops, gave words of encouragement, and let me know when we were halfway or almost done.
In total, I think the entire procedure took only about 10-15 minutes max. Immediately after, my vision was back but pretty blurry (more blurry than my normal vision), and a bit sore. However, there was no pain at all during and after surgery. I was given a pair of sunglasses, aftercare instructions, and was free to go as soon as it was over. Because I only did one eye, I was cleared to go home alone but was advised to take an Uber or car. However, I really felt fine and decided I could take the subway back with no problems.
Post Op and Recovery
The doctor recommended taking it easy for the rest of the night, so I tried to avoid the TV and phone screen as much as I could since I was pretty sensitive to light. They sent two prescriptions to my local pharmacy (antibiotic and anti-inflammatory drops), which I ended up picking up the next day. The instructions say to use both drops 4 times a day. 5-10 minutes apart for the next 4 days. Since I am still light-sensitive, I wear sunglasses when I go outside, which also helps to protect me from the wind and dust.
12 hours post-op: I happened to wake up at 5 am this morning and couldn't go back to sleep for a while, but even from my bed I had noticed an improvement in my vision from before I went to sleep. I was really excited to see what it would be like in the daylight in a couple of hours.
24 hours post-op: It's now been 24 hours, and all I can say is WOW. As someone with a relatively low prescription that only had 1 eye operated on, my immediate results after a day are astonishing. I can see and read things I never was able to before, and it's like experiencing the world in a different way (dramatic, I know). For someone who isn't used to having a perfect vision from not always wearing glasses or contacts, the improvement has already been a game-changer for me. I'm looking forward to seeing my vision continue to improve, as it takes SMILE patients a few days and sometimes even weeks or even months to reach full clarity.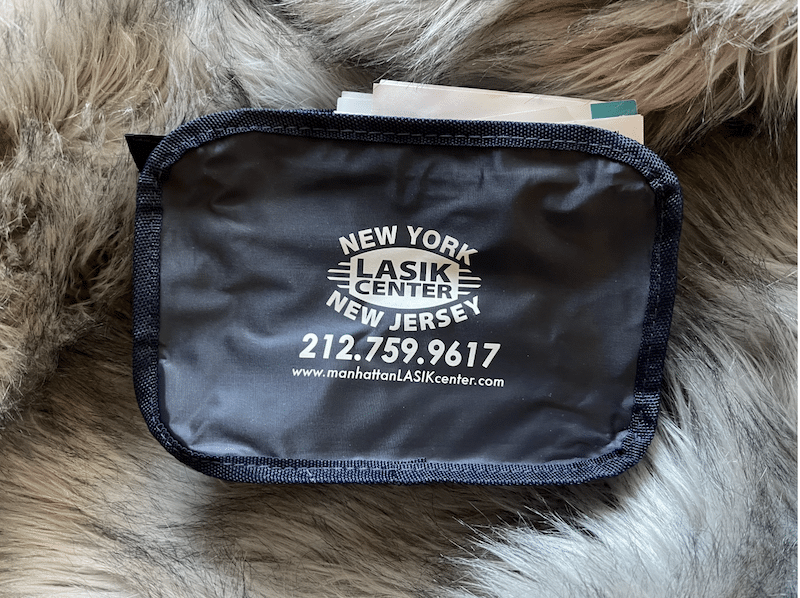 Thank you so much to Dr. Buchsbaum and the Manhattan Lasik Center team for the wonderful experience from start to end. If you are considering PRK, LASIK, or SMILE vision correction, please do your research carefully, but know that this truly is a life-changing procedure and well worth the money and hesitations you might have. 
Feel free to reach out with any questions that I might be able to answer and I hope this was helpful for you!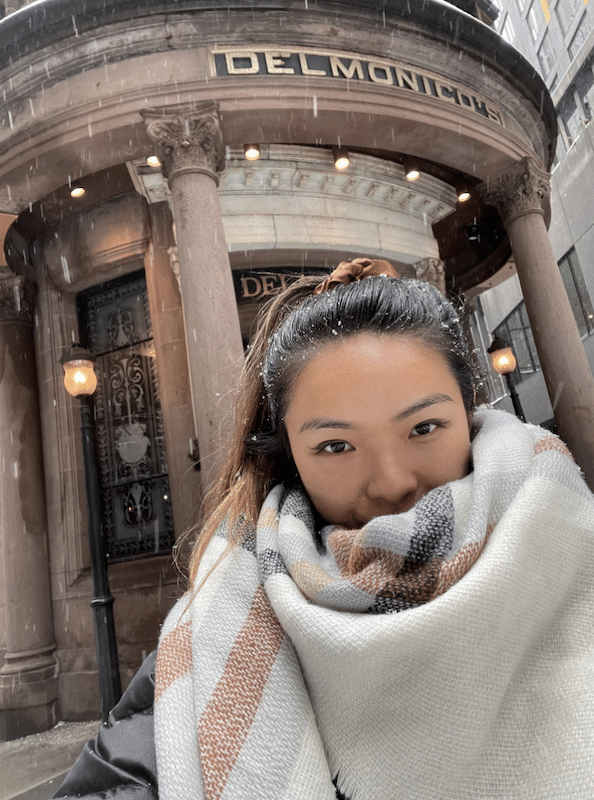 ---