Posted by: Manhattan LASIK Center
Do you depend on visual aids to see the world around you? Are you from Westchester and interested in undergoing a vision correction procedure but unsure where to start?
One of the best things about correcting your vision is achieving visual freedom from glasses and contact lenses. Although many instantly think of LASIK when correcting their vision, don't forget about other revolutionary options like SMILE!
SMILE is an advanced, minimally invasive procedure that produces results as good as LASIK, if not better. If you love living in Westchester, you'll love it even more after having SMILE. Keep reading to learn how to prepare for your best vision yet after SMILE eye surgery in Westchester!
What is SMILE?
So what is SMILE? SMILE stands for Small Incision Lenticule Extraction.
It's a refractive laser eye procedure, which means it uses a laser to change the shape of the eye, which changes how light refracts through it. The vision correction procedure occurs on the cornea, the clear part of your eye that light refracts through.
SMILE corrects nearsightedness and astigmatism by creating a small, disc-like shape under the cornea's surface. The disc-shaped tissue is called a lenticule.
After creating the lenticule, it's pulled out and removed through a tiny incision in the cornea. Because only a small incision is needed and the lenticule itself is created with a femtosecond laser that doesn't penetrate the actual surface of the retina, SMILE is a very minimally invasive procedure.
This makes SMILE eye surgery less invasive than LASIK, allowing patients to achieve the incredible vision they've wanted without a lengthy recovery period.
Long-Term SMILE Outcomes
SMILE can give you long-lasting, clear vision. Most patients end up with 20/20 vision or better when they have SMILE.
One thing to remember is that SMILE is only suitable for patients with nearsightedness and mild astigmatism. If you're farsighted, your ophthalmologist may recommend an alternative procedure like PRK.
But for those with nearsightedness and/or myopic astigmatism, there's a lot to love about SMILE. Want better vision than what you're currently achieving with glasses and contact lenses?
You can get that and more with SMILE. That's because SMILE corrects your vision beyond your original prescription, significantly increasing the likelihood of achieving 20/20 vision or better.
In fact, the majority of patients achieve 20/20 vision or better. SMILE also offers a fast and easy recovery. Most patients see visual improvements almost immediately after correcting their vision.
Like other vision correction procedures like LASIK, SMILE corrects your vision beyond your original prescription. Your sight will be sharper, clearer, and crisper than it ever was when you were forced to depend on visual aids to see.
SMILE also has other advantages because it has few uncomfortable side effects. If you have dry eyes or you're worried about having dry eyes after SMILE, don't be. SMILE eye surgery severs far fewer nerves in the cornea thanks to a smaller incision, so dry eyes aren't a problem while you're recovering.
The great thing about SMILE is that most people who want the vision correction procedure are good candidates. You must be at least 18, have a stable prescription that's remained unchanged for a year, and be nearsighted with or without mild astigmatism, among other factors.
If you want to find out if you're a good SMILE candidate, the next step is to schedule a SMILE consultation at Manhattan LASIK Center! Once you have SMILE eye surgery, you can get out and do so much more around Westchester, like:
Get Lost in the Sights While Hiking in Rockefeller State Park Preserve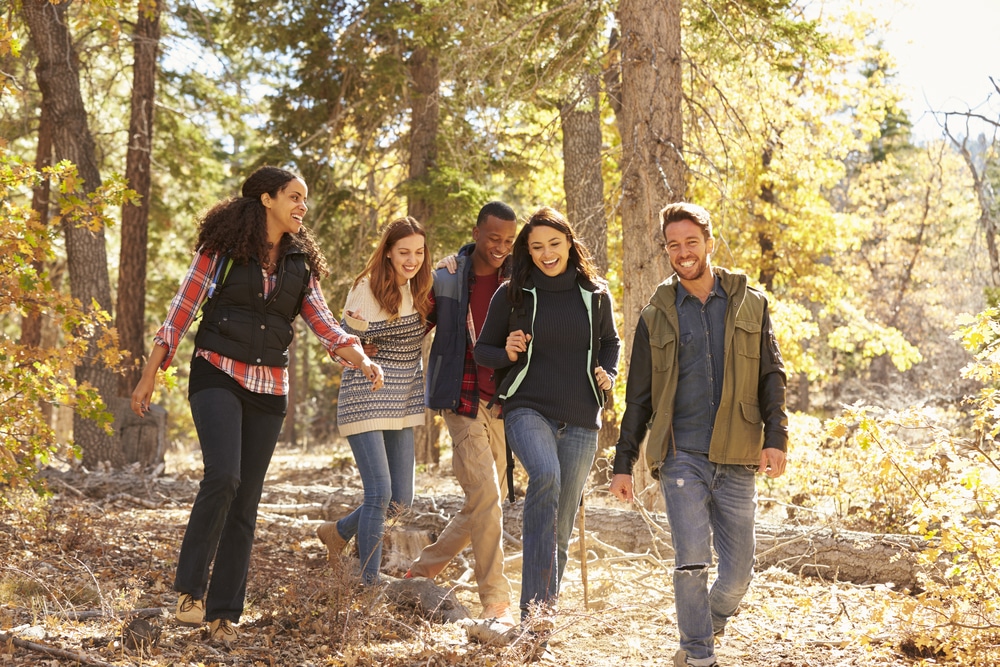 Any nature lover in Westchester needs to visit Rockefeller State Park Preserve at least once! Go on a hike and see the sights like never before after you have SMILE.
With SMILE, you'll have total visual freedom, meaning you won't have to depend on glasses or contact lenses. Without worrying about your visual aids, you'll have an easier time doing all kinds of active hobbies like hiking, running, and even contact sports!
The best part is that you can enjoy the sights with the kind of sight that many have only dreamed of, but after SMILE, it will simply be your new reality.
Discover the Visual Delights of the Historic Lyndhurst Mansion
If you're looking for a great way to spend the day, visit Lyndhurst Mansion. This historic estate offers plenty of tours and even hosts seasonal events.
The architecture is gorgeous, and you'll be able to appreciate it more after SMILE. Since SMILE corrects your vision beyond your original prescription, it'll let you see better than you ever could, even when wearing contact lenses or glasses!
You'll see the whole mansion in high definition, so you can truly enjoy your visit. Whether you're imagining yourself as a member of the Gilded Age traversing the estate or peering out from the observation tower at the rest of the grounds, seeing the opulence of Lyndhurst Mansion after SMILE will take it up a magnificent notch.
You'll Never Look at Italian Food the Same After Eating at The Cookery When You've Had SMILE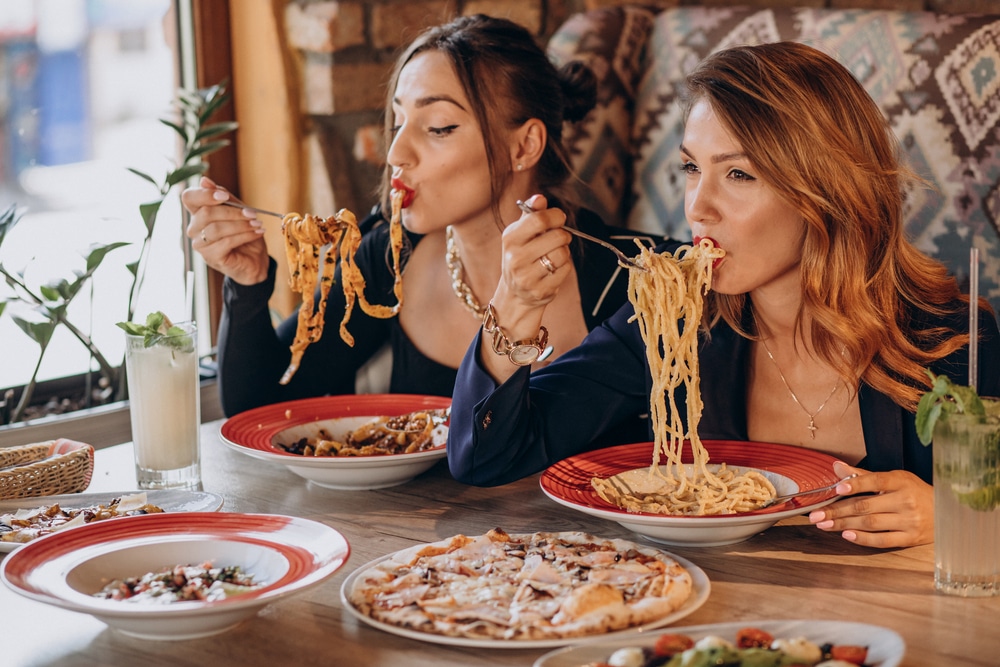 If you love Italian food, stop by the Cookery for the best. If you've heard that you eat with your eyes, you'll find that your meals are enhanced after SMILE eye surgery.
After all, if food looks better, it also usually tastes and smells better. Eating with your eyes will be delicious beyond belief, thanks to the wonders of SMILE.
Want a feast that tantalizes all your senses? Try the Cookery's famous suckling pig dinner. The chef delivers a roasted pig to your table to carve up for you and your guests!
Enjoy Live Music with All Your Senses at Garcia's
This lobby bar, named for the famous Grateful Dead guitarist and singer Jerry Garcia, is part of the Capital Theater, the original place for rock. Catch a show at this bar, which has become its own venue and features all kinds of live performances.
After SMILE eye surgery, you'll be able to see all the action, so you can drink and take in the music like never before! There's no reason to feel guilty about treating yourself after SMILE.
Why? Because SMILE can save you money! Since SMILE is permanent, it'll give you years and years of clear vision, eliminating all the expenses of glasses and contact lenses. You'll save all that money you'd otherwise spend on visual aids.
Eventually, SMILE surgery pays for itself, leaving you to spend more on the things you love, like vacations, tasty treats, or those shoes you've been eyeing.
Are you ready to see the world around you like never before? Today, take the first step by scheduling your SMILE consultation at Manhattan LASIK Center in Westchester, NY! Why would you ever say no to the possibility of better vision when you have so much to gain?
---