Posted by: Manhattan LASIK Center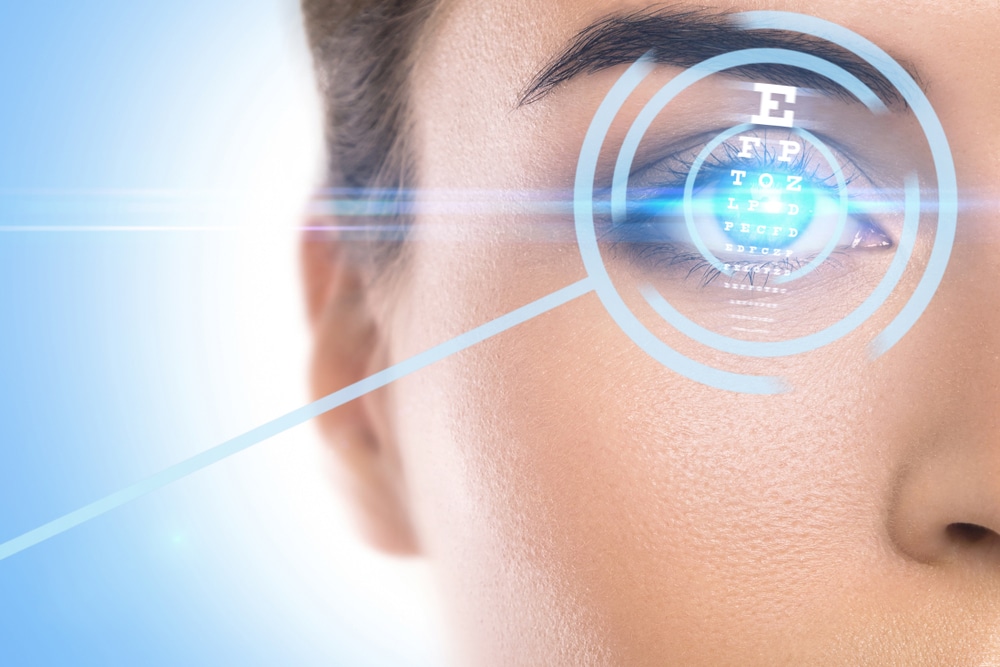 Many people have heard of laser vision correction. What you may not realize is that there are several different types of laser vision correction surgery, each with its own unique benefits. The oldest form of this treatment, founded even before LASIK, is known as photorefractive keratectomy, or PRK for short. Despite being the original technique used to correct refractive eye errors, it remains just as popular today. PRK can be used to treat myopia (nearsightedness), hyperopia (farsightedness), and/or astigmatism.
How is PRK Surgery Different From Other Types of Laser Vision Correction?
What makes PRK different from other forms of laser vision correction is that in this procedure, the top layer of corneal tissue called the epithelium is removed so that your eye doctor in Edison, NJ can access the entire corneal surface. In comparison, during the LASIK process, a flap is created in the epithelium to access the corneal surface, and after correcting the refractive error, the flap is put back in place to heal. In PRK, the removed epithelium will regenerate itself over the course of a few days.
What Happens During PRK Surgery?
The majority of PRK surgery is carried out in the same way as other types of laser vision correction. When you arrive for your appointment, you'll be given eye drops to numb your eyes. These will ensure that you don't experience any discomfort during your procedure. Once the anesthetic has taken effect, the epithelium will be removed which will allow total access to the underlying corneal tissue. This is the tissue that will be reshaped using the laser, giving your cornea a more regular shape that will refract light correctly so that the messages sent from your eyes to your brain are correct. The laser element of the procedure takes less than 5 minutes per eye. After the treatment is complete, you'll be monitored for a short while and then discharged for someone to drive you home.
Benefits of PRK Eye Surgery
There are a number of benefits associated with choosing PRK eye surgery over other types of laser vision correction. Some of the most commonly cited include:
No risk of flap-related complications. LASIK involves the creation of a flap in the outer layer of corneal tissue, called the epithelium. Unfortunately, most complications that occur are directly related to the creation and replacement of the flap. With PRK there is no flap created, meaning that there is no risk of flap-related complications.
Wider patient pool and a great choice for thin corneas. PRK laser vision correction has been shown to be suitable for a larger patient pool than other alternatives. It can be used to treat refractive eye errors including myopia (nearsightedness), hyperopia (farsightedness), and astigmatism in many people, even those who aren't suitable for LASIK, such as those with thin or damaged corneas.
Exceptional success rate. According to the FDA, around 95% of patients have an exceptional improvement in their vision, with 70% achieving 20/20 vision and 92% achieving 20/40 vision or better following their PRK surgery. This means that they have little to no reliance on glasses or contact lenses once they have recovered from their procedure.
Recovering Following PRK Surgery
It takes a little longer to recover from PRK than it does from alternative laser vision correction techniques. This is because the epithelium needs time to regenerate. During the recovery process you may experience the following:
Watering eyes
Itchy eyes
Burning or dryness
A sensation as though there is something lodged in your eye
Sensitivity to light
Blurred vision
Any discomfort is usually worse on the second and third days following treatment, but then your vision and any side-effects will gradually improve until your recovery is complete. You'll be given specific instructions on how to care for your eyes while they heal, and it's important to follow these as they will minimize your risk of complications and help ensure a great outcome from your laser vision surgery in Edison, NJ.
For more information about PRK surgery in Edison, NJ, or to schedule a FREE virtual consultation to see if you are a good candidate for this procedure, please get in touch with our experienced team at Manhattan LASIK by calling 212-759-9617.
---