Posted by: Manhattan LASIK Center
Are you tired of wearing glasses and contact lenses? It may be time to consider having a vision correction procedure!
When most people think of vision correction surgery, LASIK is the first thing that comes to mind. But there are several options.
One procedure that's less invasive than LASIK and provides identical, if not better, results compared to LASIK is SMILE. SMILE is a simple, low-risk procedure that provides most patients with 20/20 vision or better. That means you can eliminate your dependence on glasses and contact lenses, achieving visual freedom.
If you want the vision you've only dreamed of, SMILE can help you get there. Now is the best time to get SMILE, as well. Why?
If you live in Westchester, you can undergo your procedure at Manhattan LASIK Center at our Westchester location, and before you know it, you'll be ready to enjoy the holidays with the best vision of your life! Keep reading to find out why getting SMILE transforms the holiday season in Westchester!
A Short Recovery with Few Side Effects
SMILE is a laser vision correction procedure that uses a femtosecond laser to remove a small, disc-shaped section (or lenticule) of your cornea to correct refractive errors. SMILE can only correct nearsightedness and astigmatism.
SMILE is similar to LASIK in that it changes the shape of your cornea to correct a refractive error. However, this is where many of the similarities end.
SMILE does not involve creating a flap, which is an essential part of the LASIK procedure. Instead, SMILE makes a small incision before pulling out the lenticule to correct your vision. This makes SMILE far less invasive because it disturbs less corneal tissue. Because of this, recovery from SMILE is shorter and easier than recovery after having LASIK.
There are also fewer side effects. Patients that have SMILE are less likely to experience post-surgical dry eye because fewer nerves in the cornea are severed during the procedure. After SMILE, you should have no problem preparing for the holidays!
Easy Holiday Prep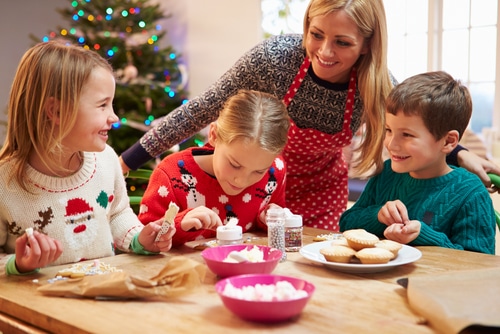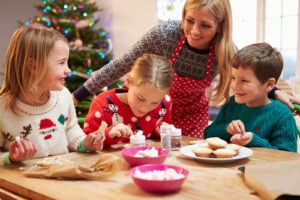 While the holidays can be a lot of fun, they can also be stressful! You'll probably have a lot to do, especially if you're having family over or throwing a holiday party.
But once you have SMILE, everything on your list, from shopping to decorating to cooking, will be more manageable. You won't have to worry about foggy glasses when you come in from the cold or open the oven to check on your dish.
You also won't have to worry about if your eyes will get irritated due to your contact lenses drying out from too much time outside in the cold weather. Instead, your eyes will feel comfortable no matter your environment.
With SMILE, you can reduce holiday stress and get everything done without breaking a sweat about your visual aids! Wouldn't it be nice to spend your holiday season relaxing and enjoying yourself with crystal-clear vision? SMILE can help you achieve this!
Holiday Comfort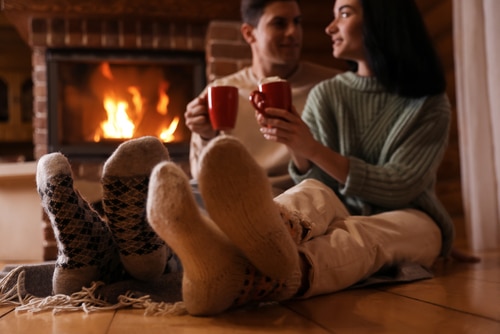 Improved vision from SMILE can help you get chores done, but it can also help you relax more. You can sit in front of the fireplace without irritating your contact lenses from the smoke.
After all, you won't need to wear any contact lenses after having SMILE. You can also enjoy hot cocoa and cider without your glasses fogging up whenever you take a sip!
When you're cuddling up on the couch with a loved one, you don't have to worry about dozing off with your contacts in or waking up with imprints from your glasses smooshed against your face.
SMILE can help you enjoy the littlest things about the holidays just a tiny bit more. Everything about the holidays is better with SMILE, whether you're relaxing or socializing and making cherished holiday memories!
See Your Friends and Family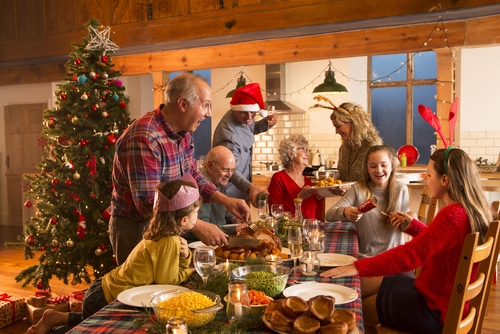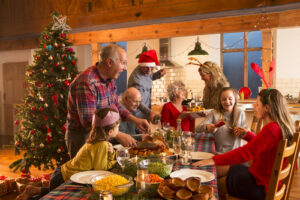 The holidays are best spent with your closest friends and family members. Maybe you're returning to your hometown for the holidays, or you're having people over.
Either way, chances are good that you'll see many of your loved ones. Imagine how much better your vision will be after SMILE! Your sight will be clearer and far crisper than what glasses and contact lenses were ever able to achieve.
That's because SMILE corrects your vision to a degree that's significantly beyond your original prescription, meaning you can see the tiniest details that your visual aids were never able to pick up on before.
After SMILE, you'll be able to see your friends and family with the best vision you've ever had. It may be the first time you've seen them without anything holding you back.
And you can capture all the memories in pictures. With improved vision, you'll have a better eye for photos and look better for the ones you're in without your glasses in the way!
Experience Westchester's Winter Wonderland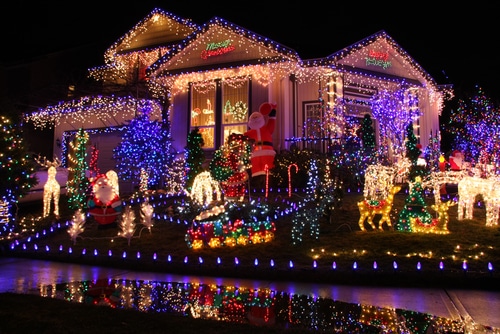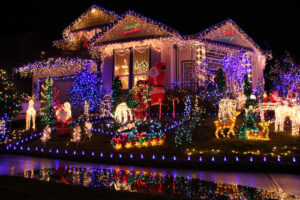 What is the holiday season without impressive decorations? If you want to see some great lights without the hassle of going into the city, you should check out Westchester's Winter Wonderland.
This drive-thru experience features 1.2 miles of different holiday light sculptures that'll get you into the holiday spirit! With SMILE, you'll be able to see without contacts or glasses.
But you'll also have better depth perception than you had with glasses or contacts. Colors appear brighter and more vivid after having your vision corrected with SMILE.
You can test out your new vision by viewing this incredible light show from the comfort of your vehicle. Bring your own hot holiday drinks to enjoy along the way; it'll truly feel like the holidays!
The Best Gift You Can Give Yourself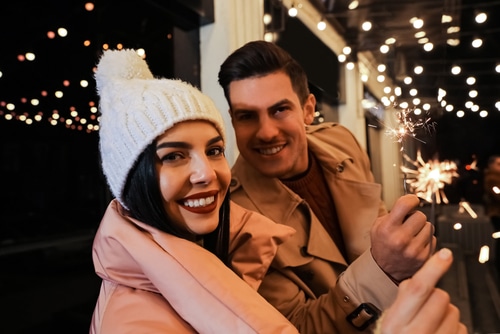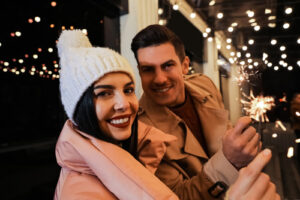 The holidays are a time to give to all the people you appreciate. But SMILE is something you can give yourself.
By giving yourself the gift of SMILE, you can do more and be more present for everyone in your life. With better vision, you can go into the new year with a better outlook and be prepared for anything life throws your way.
SMILE permanently corrects your vision, meaning you can look forward to decades of improved vision. In the long run, you'll save money since you won't have to buy new glasses and contacts! SMILE is both a gift and a long-term investment.
Schedule an appointment at Manhattan LASIK Center in Westchester, NY, for a commitment-free SMILE consultation! Haven't you waited long enough to achieve the vision of your dreams?
---