Posted by: Manhattan LASIK Center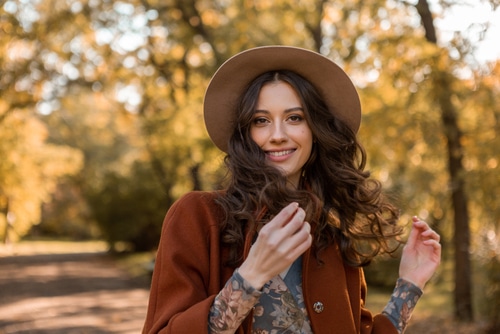 When you finally decide to get rid of the glasses and contact lenses, it can be scary and exhilarating. Manhattan LASIK Center is the Tri-State leader in laser vision treatment.
We are the only practice in the region with five of the top lasers in our surgical area. We are proud to be the most experienced provider of the ZEISS SMILE procedure in the entire country.
What to Expect During LASIK Eye Surgery
LASIK works by reshaping your cornea. It uses two lasers: a femtosecond and an excimer laser.
Your surgeon will numb your eyes with some drops before you head to the operating area. A speculum will hold your eyelid still so that any blinking will not affect the laser. A femtosecond laser will create a small flap in the side of the cornea giving the surgeon access to the underlying tissue.
The second laser is an excimer laser which reshapes tissue in the cornea. Your surgeon will reshape tissue in the cornea's middle layer located under the flap of the tissue with the excimer laser until the correct curvature is achieved. This process uses corneal mapping to determine the exact amount of tissue to remove.
Afterward, the flap is set back in place, and acts as a natural bandage that protects your eye as it heals. You are ready to head home to rest for the next day in less than an hour!
What is Ultra-Thin Flap Bladeless LASIK?
At Manhattan LASIK Center, our surgeons perform Ultra-Thin Flap Bladeless LASIK with flaps of 80-micron thickness, compared to flaps of 120-micron thickness with traditional LASIK. Our 80-micron ultra-thin flaps produce better visual results, more rapid visual postoperative recovery, and a lower rate of enhancements, leaving the cornea stronger and significantly reducing postoperative dryness.
Why Choose Manhattan LASIK Center for Better Vision?
EXPERIENCE – The Most Experienced LASIK And SMILE Center in the Nation with 20+ years of experience, 100,000+ successful LASIK procedures and 11,000+ SMILE procedures.
100% DEDICATED TO LASER VISION CORRECTION – Our Cornell, Columbia, and Harvard-trained surgeons are Dedicated 100% To Laser Vision Correction.
PIONEER – Manhattan LASIK Center is the first LASIK Center in the Northeast to offer the most advanced NO-FLAP SMILE and Ultra-Thin Flap LASIK in four different locations in the NY tri-state area.
FREE CONSULTATIONS – We offer free consultations Monday through Friday, 10:00 AM – 6:00 PM and Saturday, 10:00 AM – 12:00 PM.
GLOBAL – Patients from all over the U.S. and the world come to be treated at Manhattan LASIK Center.
FINANCING – We accept Flexible Spending Accounts (FSA), Health Savings Accounts (HSA), and offer insurance discounts. By offering up to 24-Month No-Interest Financing, our goal is to make the latest laser vision correction technology affordable for every patient to enjoy life with a clear vision.
At Manhattan LASIK Center, we only offer vision correction to the people whom we feel will benefit the most from laser treatments. Our surgeons perform a free, detailed exam that includes precise eye measurements that help them determine who is the best candidate for the treatment.
To find out if you are suitable for the most advanced Ultra-Thin Flap Bladeless LASIK or ZEISS SMILE procedures in Long Island, call us at 516-461-2300, or simply fill out the scheduling form to schedule your consultation.
---